Derry Girls star Saoirse-Monica Jackson has said she feels privileged to be part of the show and that she's excited to see what's to come in the next season.
Jackson plays Erin on the hit Channel 4 comedy series, which was recently renewed for a third run.
"I'm very privileged to be part of a show like Derry Girls," she told Goss.ie.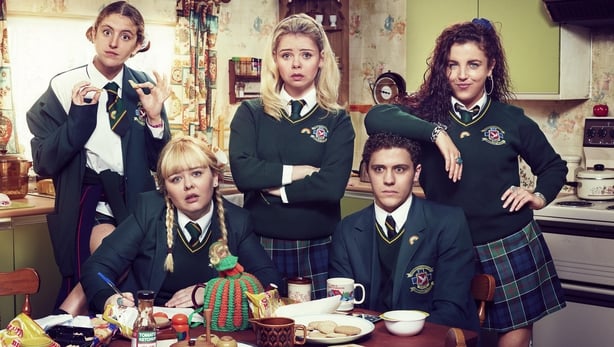 Speaking about the next season, Jackson admitted that she is as in-the-dark about what adventures they will find themselves on as the fans are.
"We actually know nothing at the moment," she said. "No one could ever guess the magic and madness of (writer and creator) Lisa McGee's mind."
She added, "I'll be as intrigued and excited to see what happens next as everyone else is."