John Bishop shares his adventure at the 2017 All-Ireland Senior Football Championship Final when his new series John Bishop's Ireland begins on ITV next week.
The comedian's new show is billed by ITV as "a once-in-a-lifetime, 600-mile road trip around the Emerald Isle, taking a deep dive into Irish culture" and sees him doing stand-up gigs while also learning more about the places he visits.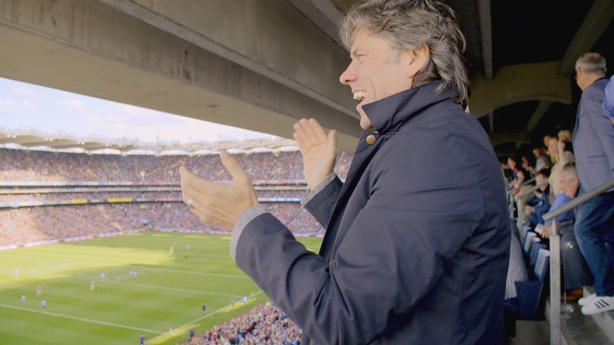 Episode one has Bishop meeting fans and in the crowd at 2017 All-Ireland Final between Dublin and Mayo.
"Like an Irish Super Bowl, it's a match that sees over half the country crowd around the TV in pubs and living rooms for the culmination of a competition involving all of the 32 counties in the North and South," ITV explains.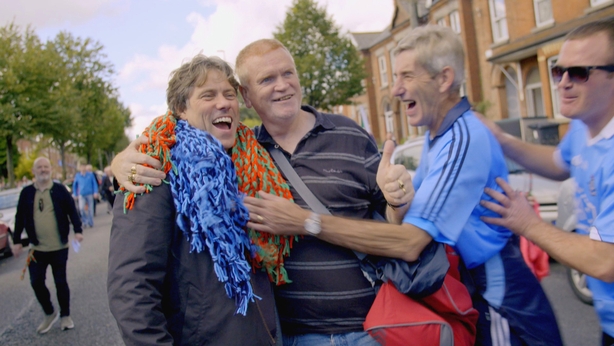 Ireland has played a big part in Bishop's life as it was while touring on the stand-up circuit here that he decided to leave his job in the pharmaceutical industry and follow his comedy dream.
He has previously said he would consider moving here.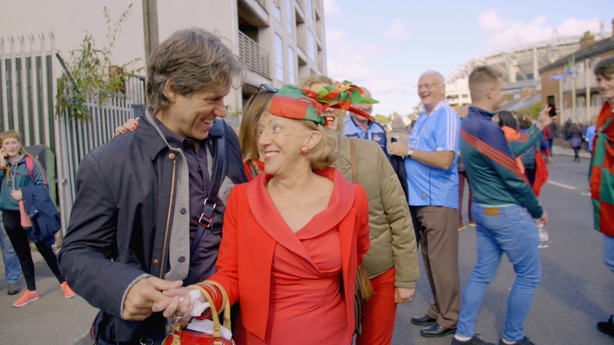 Bishop's stop-off points in the coming weeks on the series also include Cork, Limerick and Derry.
He told the Press Association that the decision to make a series came together at the last minute.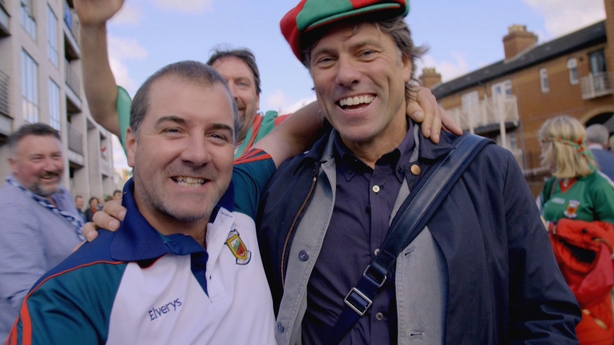 "Because the filming wasn't planned, as I mentioned, we decided to take a film crew two days before I went," he explained. "You can only have a mishap if you've got a plan!
"Something can only go wrong if you know what you're doing. Because we didn't, nothing seemed to be too bad, to be honest!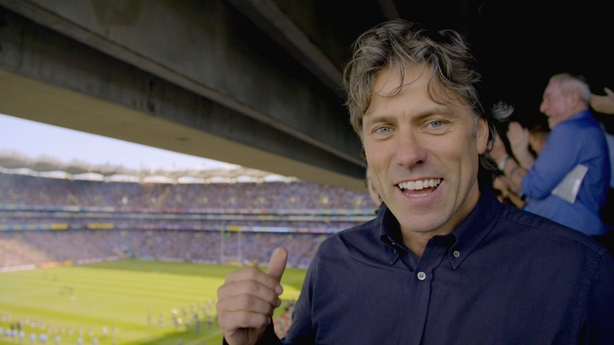 "Although when we were up in Portrush, I had the brilliant idea of going swimming in the North Atlantic sea.
"It was five or six degrees and I went swimming in a swimming costume and obviously the director is saying, 'The longer you can stay in, the better!' so by the time I came out I nearly had hypothermia.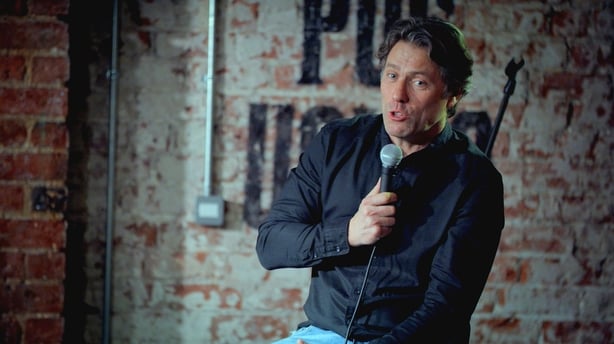 "It was unbelievably bad, unbelievably cold, but it was a great experience!"
John Bishop's Ireland begins on ITV on Friday, April 26 at 8:00pm.