Comedian John Bishop has said that he and his wife Melanie are considering moving to Ireland because she says he feels happiest here.
Speaking on Saturday With Miriam, Bishop said: "We are in a funny state as our kids have left home. It's a really weird stage in your life because the first thing is you look at each other and think - should we carry on or just call it quits?
"So we were saying that we could live anywhere and she keeps saying Ireland, let's have a look at Ireland as every time you come here you just feel at home."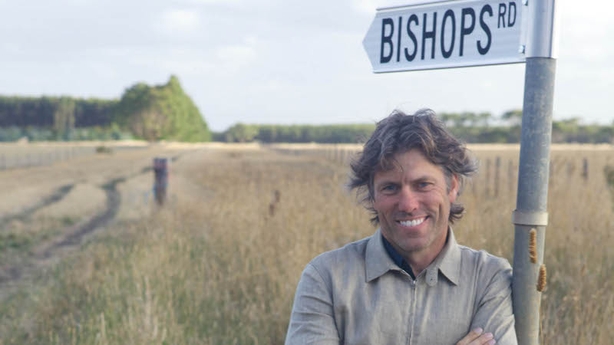 The Liverpudlian funnyman also revealed that his early stand-up routines in Ireland convinced him to pursue a full time career in comedy after he appeared on RTÉ comedy show The Panel.
"I mean Ireland, in all honesty I owe Ireland a lot because I think, and I'm not just saying this flippantly, Ireland is probably the reason that I do the job I do because when I started doing stand-up I came to Ireland and I just sort of gelled with the idea of doing it the way I do - telling stories," told host MIriam O'Callaghan.
"It was the first time I got on telly in the north of Ireland, I did The Blame Game and the second time was in the south on The Panel so it really started everything for me."
Bishop, who performs at Dublin's 3Arena on October 6, 7 and 8, added that when he broke up with Melanie for a brief spell, he dealt with the depression he felt by going into stand-up.
"Me mates were bored with me so I wanted somewhere that I could go on me own. I'd never been to comedy clubs and ended up going to this club to try and find something to do.
"If you put your name down to get up, you didn't have to pay to get in. Because I was getting divorced, I thought that's four quid she is not going to get and I got on stage and just started talking about getting divorced.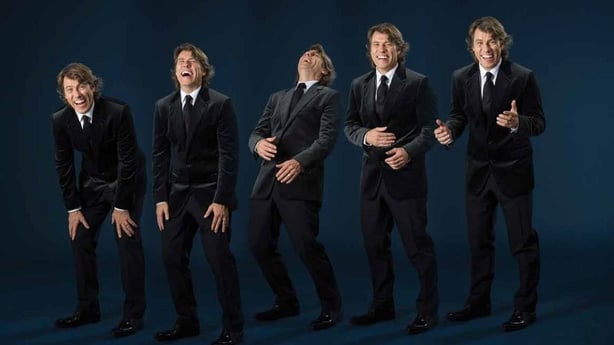 "Eventually I stopped and the guy running the club said; look there were some funny bits there, he said the bit about the divorce is when you started crying don't talk about that again, but come back next week.
"I started doing it and she came to a gig later on surprised and we got back together. It gave me a reason to do something, and it got us back together and I got me family back, so I owe it everything."
Bishop also credits the support of his wife when he left his job to become a full-time comedian and said that if he hand't married Melanie, he would have wed "a bare-footed Irish woman" and kept chickens.
Watch the full interview with John Bishop on the RTÉ Player.