Taylor Swift has hinted fans could be hearing new music in a fortnight after she posted a mysterious countdown to her social media overnight.
Alongside the ticking clock, the 29-year-old also added the date 4.26 to her Instagram profile, pointing towards a possible release date for new music of Friday April 26.
The singer's countdown also began at 13 days, a number the star has claimed is lucky for her.
Swift's last album, Reputation, was released about 18 months ago and explored the pitfalls of fame through a prism of pop and electronic sounds.
This is not the first time Swift has teased new material this year.
In February she posted a series of images appearing to show her in a recording studio, sparking excitement among fans on social media.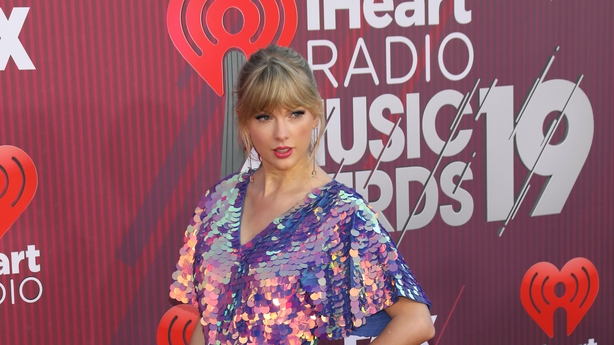 Fans took to social media in their droves to express their excitement over the ambiguous news, and, of course, to speculate what the upcoming announcement could be about.
I'm shaking!!!!!!! #ts7 #countdown #TaylorSwift @taylornation13 @taylorswift13 pic.twitter.com/GHapvfu3ng

— Kathryn McDaniel (@Kathryn42465399) April 13, 2019
okay. i'm not okay.. my QUEEN IS GOING TO HAVE A COMEBACK ON APRIL 26!!! AND I CAN'T BREATHE!! Don't forget to sign up in https://t.co/bFQkxUUEEM for more updates!! #TaylorSwiftApril26 #TS7 #TaylorSwift #TS7IsComing pic.twitter.com/2NUOigzqwq

— CutieSwiftie_04 (@nicle_anne) April 13, 2019
OMG!!!!!! TS7 is here!!!!!😹😹😹😹#TaylorSwiftApril26 #TaylorSwift #TaylorNation
Tour planning time 🦋 https://t.co/Gkj41K0Ai9

— Dani langford (@langford_dani) April 13, 2019
Omg omg omg something is coming 🌴🌴🌴 #TaylorSwiftApril26 #TaylorSwift #swifties pic.twitter.com/aU77k5OyFV

— Sinem💎 (@Siineem219) April 13, 2019
For more music news, click here