Neil Young and Crazy Horse are reuniting in the studio to record their first album since 2012.
"Crazy Horse is about to enter the studio with 11 new ones," Young wrote on his Archives website. "We sincerely hope [fans] enjoy our new music when it is released this year, because we know we will enjoy making it."
Young and Crazy Horse last collaborated on 2012's Psychedelic Pill album and continued to perform until 2014. Proceedings resumed with a three-night stint in Fresno, California, last May.
Young commented during those shows that they were "the beginning of another beautiful chapter" for the group.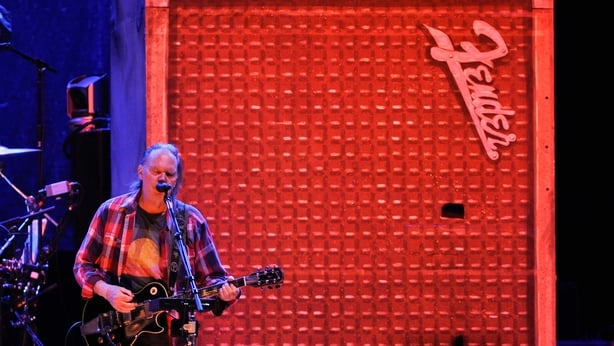 Young, a Canadian with a strong ecological consciousness, has spent at least 50 years in the business.
He released his first album, Everybody Knows This Is Nowhere, in 1969. Aside from his solo material and his work with Crosby, Stills, Nash & Young (CSNY), he has released 23 records with Crazy Horse, including EPs and live albums.
The musician introduced his own subscription service and app last year which assembles material from across the decades for the delectation of his many fans.
The Neil Young Archives facilitates access to a complete back catalogue of audio and visual wealth.
"This is a life's work," Young said when he launched the project. "It will never be finished." Hi-res streams of recordings can be accessed with links to films, videos, books, photographs, manuscripts, and press notes also included.
Neil Young and Bob Dylan will share the bill at Nowlan Park, Kilkenny in July.