The director of the final episode of The Big Bang Theory has said there will be no "atomic bomb" in the hour-long special, and has also revealed that the script is still being written.
Mark Cedrowski was speaking during a panel event organised by US entertainment industry website Deadline as part of its build-up to this year's Emmy Award nominations.
'The Big Bang Theory' Team Hints Series Won't End With "Atomic Bomb" – The Contenders Emmys https://t.co/l7KnIplMHb pic.twitter.com/lvNwVjsnLg

— Deadline Hollywood (@DEADLINE) April 8, 2019
"The final episode has not been written completely yet; it's been outlined," said Cedrowski. "I will say the one thing about how they've approached the whole season: When we learned that this was to be the last season… writers have approached it, not so much as the show is wrapping up and we'll never see them again and the finality of it all.
"It's going to be the last episode and it's going to end, but people's lives still go on. The characters will be giving the idea that their lives continue on. It's not going to be an atomic bomb where things blow up and you never see anybody again."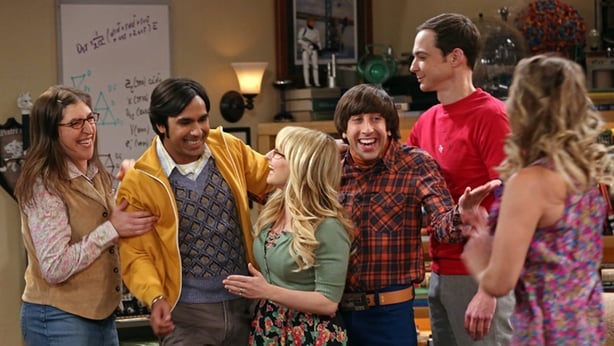 The Big Bang Theory will end after 12 seasons with its hour-long episode on US television on May 16.
The show airs Wednesdays, Thursdays and Fridays on RTÉ2.