Zachary Levi says he channelled his inner 14-year-old to play the role of klutzy superhero Shazam in the new DC movie about an orphan kid who is transformed into an adult with super powers after meeting a wizard.
Watch our full interview with Zachary Levi
Speaking to RTÉ Entertainment, Levi, who stars in TV series Chuck, said, "I have worked hard in my life to work on and maintain the things that would keep me young at heart and also because I just really enjoy joy.
"I love feeling joy, I love bringing joy, it was one of the biggest reasons I became an entertainer to begin with and it's helped me to stay in touch with that more than perhaps other people."
Levi himself was 14 in 1994 and he says he was a "nervy kid" back then. "I was into comic books and video games and I was in theatre all the time creating characters and having fun with my imagination."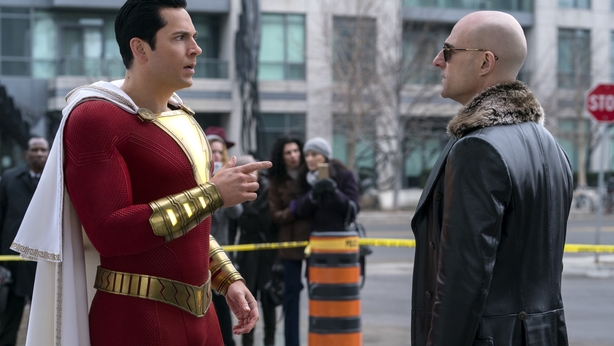 While he doesn't quite have an encyclopedic knowledge of superheroes, Levi says she does have a deep love for them.
"I do have a deep love and affinity for all superheroes of all ilk and all universes but I don't know all of them by a long shot. There are so many superheroes and there continue to be more and more. There are people who have a far deeper understanding of these characters than I do.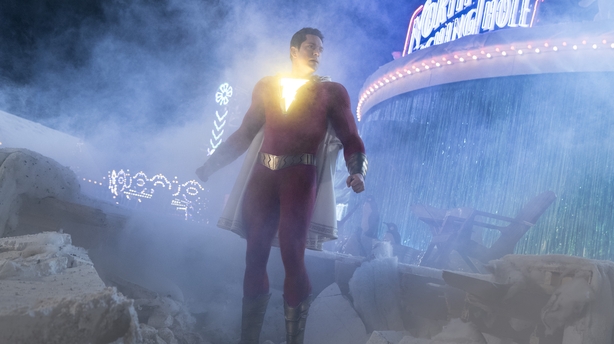 "As far as Shazam goes, I knew the archetype of the character and the boy who says a magic word and become a superhero but I didn't really know much about the character until I was auditioning for the job and I realised that, wow, this is a really unique and amazing superhero and how come I've slept on this? So to get to bring him to life is just mind-blowing."
Shazam, who was originally called Captain Marvel when he first appeared in comic book form in 1939, was nicknamed "the big red cheese" because of his outfit and his boyish approach to being a superhero.
"Putting on that outfit for the first time felt the same as being in Times Square in New York a few days ago and seeing the poster for the movie up and massive billboards," Levi said.
"Putting the suit on, all of that - the poster, the deal, the billboards - became crystal clear and I was A, elated and B, in the back of my mind I was thinking please, please, please don't change your minds and take this suit away from me. I joked that I peed in it a little bit just to mark my territory. I joked about that."
Shazam! Is in cinemas on April 5th.
Click here for more movie news, reviews and interviews