Game of Thrones star Sophie Turner has revealed she has no problem with her co-star Kit Harington being paid more than her on the show.
The 23-year-old actress, who plays Sansa Stark on the popular HBO show, said she felt Harington deserved the larger paycheck for his arduous shoots and bigger role.
Speaking to Harper's Bazaar, Turner said: "Kit got more money than me, but he had a bigger storyline. And for the last series, he had something crazy like 70 night shoots, and I didn't have that many.
"I was like, 'You know what…you keep that money.'"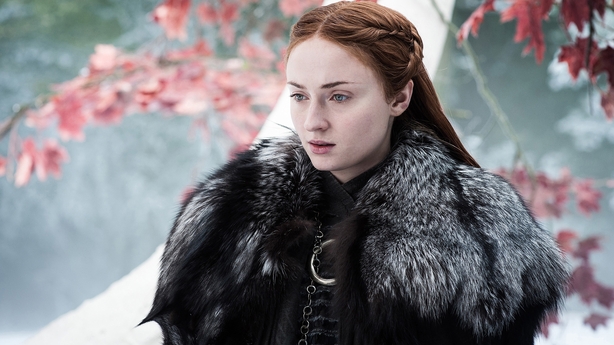 The eagerly-awaited show will return for its eighth and final season in April 2019.
The April air date means Game of Thrones is returning to its original slot, with the show debuting on April 17, 2011 and the following five seasons sticking to roughly that time frame.
The show's seventh outing deviated from this pattern, airing in July 2017 instead due to increased production time needed to pull off some of the larger episodes.
After taking a year off from airing Game of Thrones this year, they are now putting it back to its original home on their schedule.
Game of Thrones will return in April to Sky Atlantic in Ireland and the UK.