Boyzone have said that singer Keith Duffy is to remain in hospital in Bangkok as he receives treatment for "a viral infection".
An Instagram post on behalf of bandmates Ronan Keating, Shane Lynch and Mikey Graham read: "@officialkeithduffy remains in hospital in Bangkok where doctors will continue overnight with treatment of a viral infection.
"Keith will now be unable to fly to Perth in time to join the Boyz for the first night of their Australian tour. As difficult as Ronan, Shane & Mikey find it to perform without their brother, they are determined that the show must go on and look forward to seeing everyone at the HBF Stadium, Perth on Saturday night.
"Keith and the Boyz remain positive that the four of them will be back together for the second Australian date in Adelaide on Tuesday."
Speaking to Magic Radio earlier on Friday, Ronan Keating said the group assumed their bandmate had "food poisoning or something like that" and revealed how Duffy went on "a downward spiral" before Boyzone's Bangkok show on Thursday.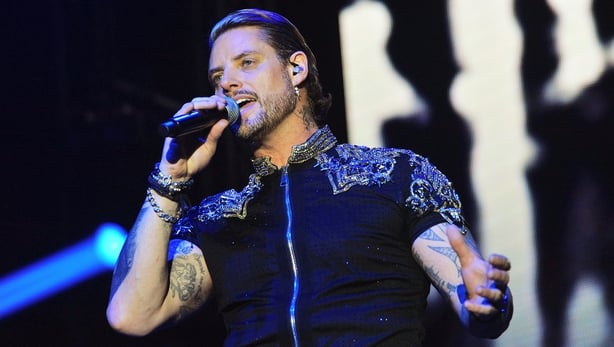 "I haven't spoken to him since we left Thailand. We had to leave him in the hospital to get here because we have a show tomorrow night," the 42-year-old singer said.
"He took ill before the show, he just went on a downward spiral. He came to the gig, he had a massive, really high temperature, the doctors arrived at the gig and they said it wasn't possible for him to go on in the state he was in."
"We really don't know, we assumed it was food poisoning or something like that, but we don't know, there may be something else going on," Keating added during the interview.
On Thursday, Boyzone had posted a message on Instagram, announcing that Duffy had taken ill in Bangkok and was "admitted to hospital on the advice of the local medical team".
"Our brother will be back on his feet as soon as possible and we thank you for all your wonderful support in the meantime. #Boyzone," they said.
Boyzone performed their show in the Thai capital as a trio, later posting a picture of the concert at the Thunder Dome venue and thanking fans.