Boyzone frontman Ronan Keating has thanked fans for "one hell of a ride" as the boyband played in Belfast on Wednesday night.
The four-piece group, made up of Keating, Shane Lynch, Mikey Graham and Keith Duffy, took to the stage at a packed SSE Arena as part of their Thank You & Goodnight farewell tour.
Keating told the excited crowd that the band never expected to have the success they have had over the past quarter of a decade.
"Who would have thought 25 years ago, we certainly didn't," he said. 
"To have had the career that we have had, the amount of albums that we sold, the journeys that we were on as individuals and collectively, it's been one hell of a ride."
He added: "And you have been there every step of the way."
The 41-year-old Dubliner paid tribute to their loyal and newcomer fans, saying: "We have got a room full of mixed people, we have got people who have been with us for 25 years, we have got a lot of new faces and new ears in the room who have joined us in the last five or six years, thank you very much.
"Sorry we have decided to call it a day but we have got a huge legacy of music that you can listen to and spend time with and enjoy."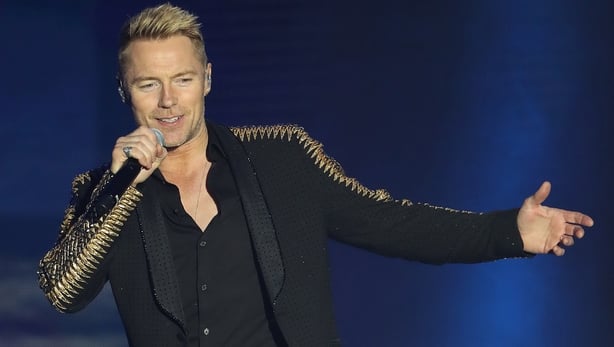 They paid tribute to late former band member Stephen Gately, who died in 2009 at his home in Majorca from an undiagnosed heart condition.
A short film was played during the concert which recalled how Gately "never stopped singing morning, noon and night", and how full of love and fun he had been.
Gately's distinctive voice could be heard during the song Dreams, which features his vocals.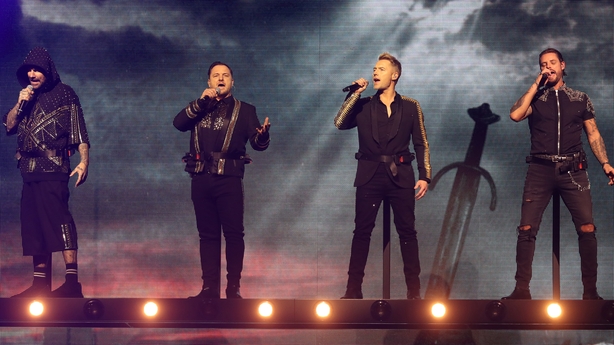 Boyzone announced their farewell album and tour last November to mark their 25th anniversary.
They are playing Dublin's 3Arena on Thursday, January 24, 2019 before heading to the UK for a number of dates.