Fred Cooke has said he felt "this silent-yet-warm hug from Ireland" every week on Dancing with the Stars which inspired him to work harder "because I knew people wanted me to succeed".
Speaking to RTÉ Entertainment after being eliminated in Sunday's semi-final, the comedian and his professional dance partner Giulia Dotta reflected on their time in the dancing competition.
"This man couldn't have done anything more than he's done in the past 11 weeks, every week he just did the best, taking everything on board that the judges were saying, that I was saying and he possibly is the one that improved the most", Giulia said.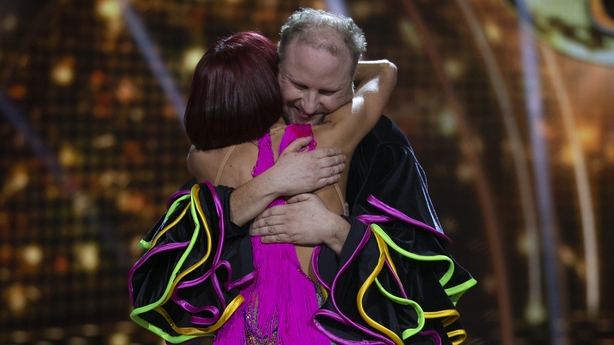 Fred commended his pro-partner for making him feel "so good and confident" as the competition progressed.
"I was sick with nerves halfway through it, the first six weeks, and making mistakes because of it. But then towards the latter part, I used to look at her when I was dancing and I just felt ok and was thinking 'we're going to do this!'", he said.
The Meath stand-up said he never thought he would made it to the semi-final, where he exited the show following a dance-off against actor Johnny Ward.
"Not for a second, I thought I was going to be first out", he admitted.
However, Fred added that once he got over the perception of himself as "the silly novelty factor", the show opened up for him. 
"I realised, 'You know, I can actually dance here. I can learn'," he said.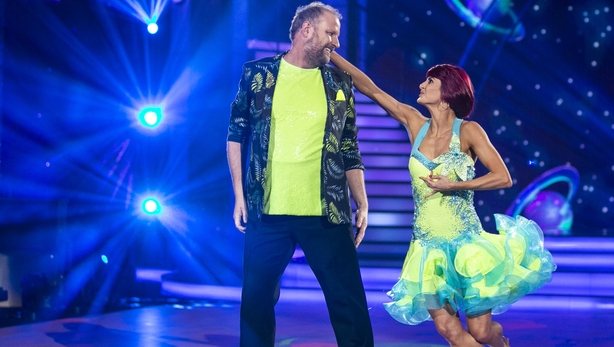 The couple received a standing ovation from the audience after being eliminated, which was testament to the unbridled joy they brought to the show every week.
Fred said it was "a lovely moment", and added: "The public vote got me this far as well and every time I got through I felt this silent-yet-warm hug from Ireland which got me to the next week, and that's what made me work harder, because I knew people wanted me to succeed.
"And Giulia is just monumental in doing it. Nothing against all the other partners, but Guilai, her choreography was astounding, it was brilliant, and her work ethos was amazing, because I'm so unfocused.
"So she managed to get me this far."
The Dancing with the Stars grand final airs on RTÉ One on Sunday March 24 at 6.30pm, where actor Johnny Ward, presenter Mairead Ronan and country singer Cliona Hagan will battle it out to lift the glitterball trophy.
Read our recap of Sunday night's Dancing with the Stars semi-final here, and relive all the best moments with our photo gallery here.