Clelia Murphy and Vitali Kozmin have become the latest celebrity couple to be eliminated from Dancing with the Stars in Sunday night's Eurovision-themed quarter final.
The actress made a minor mistake during her elegant waltz with her partner Vitali, and ended up in the dance-off against comedian Fred Cooke. Despite fixing the mistake in the dance-off, she was sent home from the competition.
Speaking to RTÉ Entertainment following her exit, Clelia said: "I am disappointed, but every week on week there was something joyful. I'm just so happy because I made such a hames of it, that I got it back.
"It's a little personal victory for me. It would have been a very different thing had I made that same mistake twice."
We need your consent to load this Facebook contentWe use Facebook to manage extra content that can set cookies on your device and collect data about your activity. Please review their details and accept them to load the content.Manage Preferences
She continued: "Life's all about making mistakes and fixing them. It's not about how you fall, it's about how you pick yourself up.
"I feel proud of myself, I feel proud of myself that I got this far. And I'm so thankful for all the people who supported me and the people who voted for me everybody who sent messages. I'll never be able to thank those people enough.
"This has been singularly the most challenging, difficult job I have ever done, but I did it and I'm feeling very grateful, very thankful."
After going head to head with Fred in the dreaded dance-off, the judges made the final decision and ended Clelia''s time in the competition.
Fred's professional partner Giulia Dotta became overcome with emotion when they were saved to go through to next week's semi-final.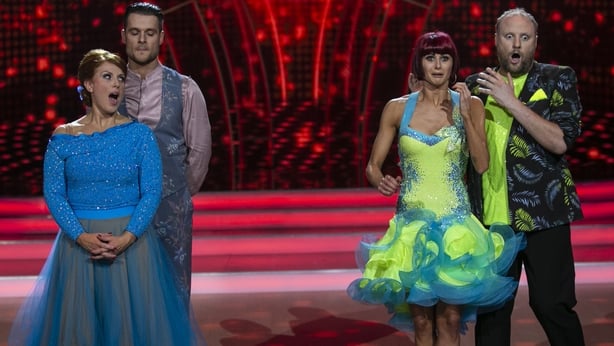 Speaking to host Jennifer Zamparelli about the elimination, Clelia said: "It's been an absolutely fantastic experience.
"If anyone gets asked to do it - do it! I wanted to get it right for him (Vitali) as much as for me. These are friends for life. It's a wonderful thing to be part of."
Recap: Dancing with the Stars as it happened
In a very exciting twist, the Dancing with the Stars quarter final was Eurovision themed, which suited the high-octane stakes of this advanced stage of the competition.
Music legend Johnny Logan kicked off the proceedings with an incredible rendition of his 1987 Eurovision Song Contest winner Hold Me Now, with beautiful dancing accompaniment from the professional dancers.
It was the perfect way to start the show.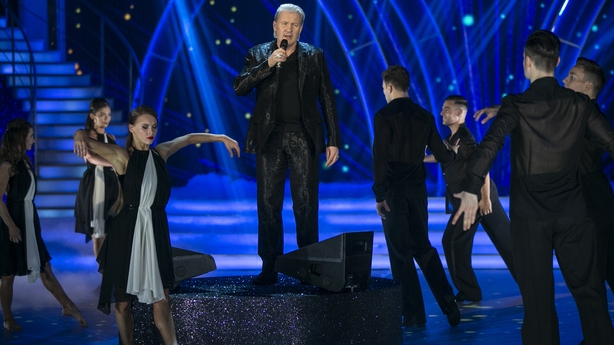 Comedian Fred Cooke, TV presenter Mairead Ronan, former Fair City actress Clelia Murphy, Love/Hate star Johnny Ward and country music singer Cliona Hagan were the remaining contestants battling it out for their place in the semi-final next week.
Fred and Giulia had the audience in their hands as they danced a samba
Fred Cooke and Giulia Dotta had the unenviable task of going first on the show, dancing a spirited samba to Micky Joe Harte's 2003 Eurovision track We got the World Tonight.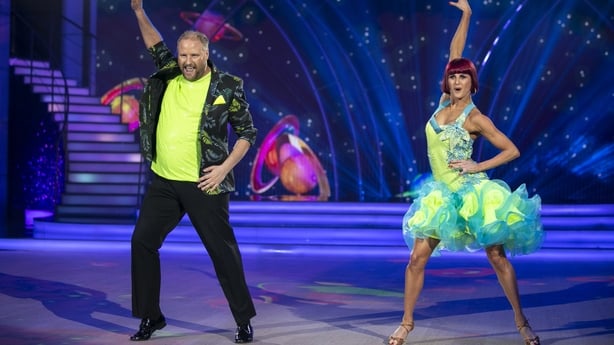 Fred was self-deprecating as ever about his progress in the competition, saying: "I don't think people would have thought I'd get this far."
Judge Julian Benson said of his samba: "You had the whole audience in your hands tonight. You came out and danced the best you could..
He complimented Fred for "the control in the spin to the floor", but added: "I would like to have seen some more bounce action."
Loraine Barry added: "I really admire your work ethic. This is the most challenging dance, you take it on and give it 100%.
"The whole content is there from the beginning to the end. I needed a little more articulation... but I honestly know hand on my heart you gave it your best tonight."
They were awarded 17 points for their efforts.
Johnny and Emily go box office with contemporary dance
Johnny Ward and Emily Barker put their heart and soul into a contemporary dance the week following his father's death.
The actor channeled his grief into a mind-blowing performance to Rise Like a Phoenix by Conchita Wurst.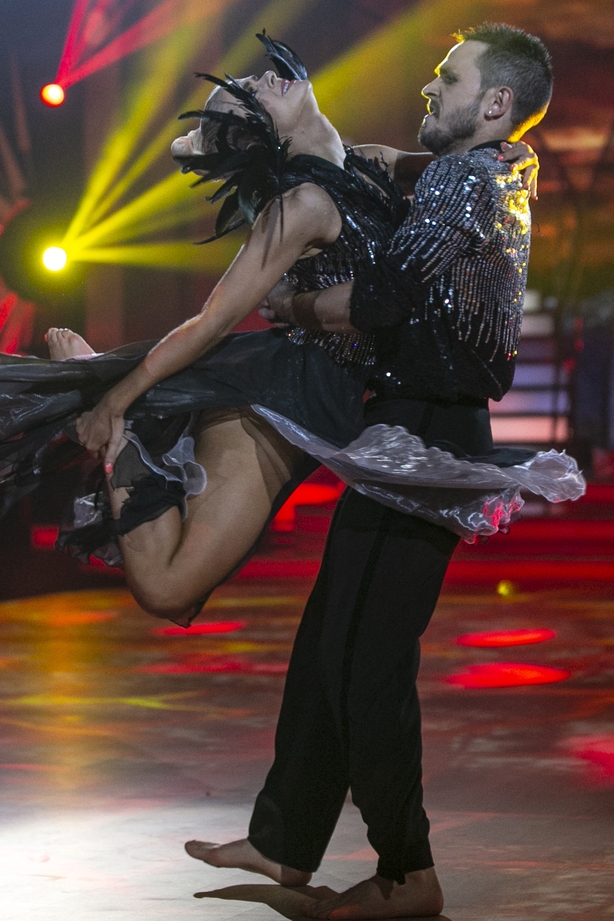 An even more ebullient than usual Julian enthused of his routine: "I can see you danced the heart, and that chemistry was box office gold. I've never seen you dance as well in this competition. You soared like a superstar dancer."
Brian joked that Johnny could represent Ireland at the next Olympics with the athleticism he displayed on the dance floor. He added: "That could have been the opening sequence of a Bond movie."
Loraine praised Johnny's "agility and ability" and said the dance was "a production of art".
What a performance! Johnny & Emily get their highest score ever tonight! #DWTSIrl pic.twitter.com/8fHCHJsyFu

— RTÉ One (@RTEOne) March 10, 2019
Johnny and Emily unsurprisingly earned a full house of 30 points, their highest score to date on the competition.
Cliona and Robert go for a quirky Charleston
Cliona Hagan and Robert Rowinski danced an upbeat, quirky Charleston to Puppet on a String by Sandie Shaw.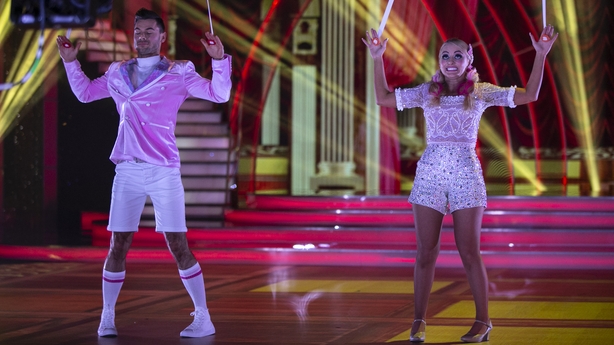 Their performance earned lukewarm feedback from Brian. He commended the "great characterization throughout" but said there "wasn't enough of the Charleston element". It was "good but not great", he concluded.
Loraine agreed, saying: "There is huge creativity here... but it just wasn't enough. It needed more content."
Julian quipped: "Don't mind the Punch and Judy show over here." He said it was "cleverly choreographed and creative".
They were awarded 25 points for the performance.
Clelia and Vitali danced an elegant waltz
Clelia Murphy and Vitali Kozmin danced a waltz to Ireland's first Eurovision winner All Kinds of Everything by Dana.
Loraine complimented the "very, very nice choreography" but pointed out the "little mistake in the middle" and criticised the "lack of power".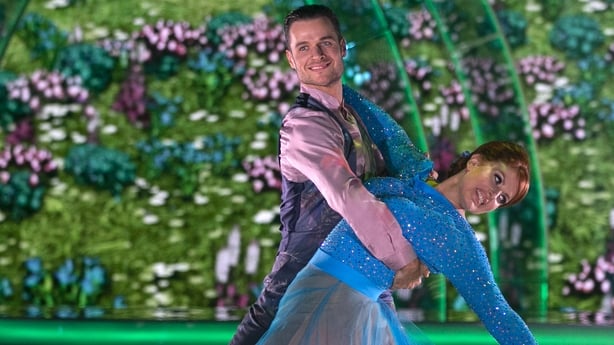 "Hold me now, Clelia", Julian continued, saying "it was very melancholy and nostalgic", "elegant and graceful."
He said: "I have to be honest I do agree with Loraine in relation to the power. But you know what, the most important part and the charm of this dance is in the characterization".
He added that she "lit up the floor with your face."
Brian also pointed out the mistake we saw on the middle, and said: "I did enjoy the sentiment but I fear you could be sitting on the bottom of the leaderboard."
A gracious Clelia said they were very fair comments. They scored 19 points.
Mairéad and John bring the energy with a Paso Doble
Mairéad Ronan and John Nolan brought a serious amount of energy to the dancefloor with a Paso Doble to Euphoria by Loreen, Mairéad's favourite ever Eurovision track.
Julian told her it was "a fierce euphoric Paso" and added "girl you smashed those arms!"
Brian commended the "different take on the Paso, this was an ice cool, ice queen performance that I absolutely loved."
"I could see your love of Eurovision, the power and energy was electric", he said, adding that he had been concerned she had plateaued. He assured her she was certainly back on track.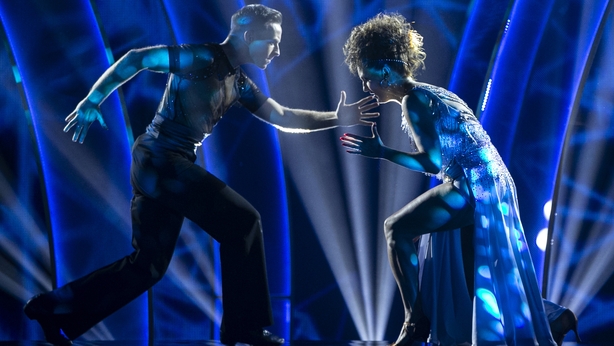 Their performance earned them a whopping 27 points, leaving them second on the leaderboard behind Johnny and Emily.
The Euro-a-thon tests the celebs to their limits
The celebrity couples also faced an additional challenge in the quarter final when they had to participate in the Euro-a-thon to Making Your Mind Up by Bucks Fizz.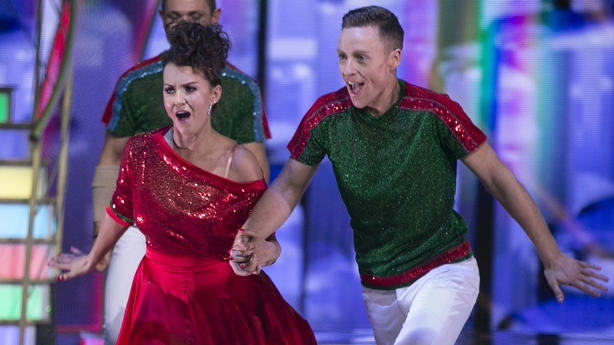 During the Euro-a-thon each of the couples had to perform a second dance simultaneously and one by one, depending on their performance, they were asked to leave the floor at the judge's request.
Johnny and Emily were the last couple to remain on the dance floor and received the maximum score of 5 points, giving them a total of 35 points and topping the leaderboard. He said he was "over the moon" and that he felt like he's "in a dream".
This year's Irish Eurovision hopeful lights up the dancefloor
This year's Irish Eurovision hopeful Sarah McTernan gave her first live performance of her track, the extremely catchy 22. Needless to say she absolutely nailed it.
What a voice! We have high hopes for Sarah McTernan at this year's @Eurovision 👏👏👏 Love the song too 🙌 pic.twitter.com/ynY0Beg0Jo

— Entertainment on RTÉ (@RTE_Ents) March 10, 2019
The Dreaded Dance-Off
After the judges scores and public votes were counted, Fred and Clelia were left to face-off in the dreaded dance-off.
After they both took to the dancefloor, Julian first decided to save Fred, saying he had danced for his life. Brian disagreed in the nail-biting judging panel decision, saying he wanted Clelia to proceed in the competition.
It was up to Loraine to decide who should go through to next week's semi-final - and she picked Fred - based solely on the talent he displayed in the dance-off.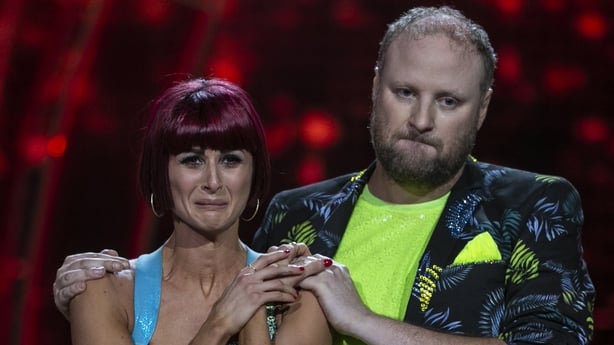 Fred Cooke, Johnny Ward, Cliona Hagan and Mairéad Ronan are now through to the semi-final next Sunday.
Best of luck guys!
Catch Can't Stop Dancing next Friday at 8:30pm on RTÉ One, with Dancing With The Stars returning for the highly-anticipated semi-final on Sunday at 6:30pm to RTÉ One.