A grand jury in the US city of Chicago has returned a 16-count felony indictment against actor Jussie Smollett, accusing him of disorderly conduct by falsely reporting to police officers that he had been attacked in a hate crime.
The Empire star has denied that he staged the alleged attack.
Each count in the grand jury indictment carries a maximum penalty of three years in prison and a $25,000 fine. It is reported that upon conviction in such cases sentences run concurrently with probation the likely outcome.
Smollett was charged in February with the felony offence of filing a false police report over the alleged homophobic and racist attack.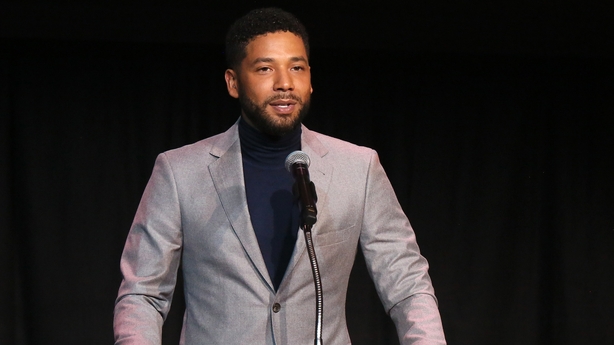 The 36-year-old has claimed he was the victim of a brutal assault in Chicago in January, but doubt was cast over his claims when it emerged he allegedly knew two men investigated over the alleged incident.
After Smollett was charged in February, Superintendent Eddie Johnson of the Chicago Police Department claimed Smollett had staged the alleged attack because he was "dissatisfied" with his salary and described it as a "publicity stunt".
Lawyers acting for Smollett vowed last month to ''mount an aggressive defence''. 
Smollett, who is currently on bail, is due in court for arraignment on Thursday March 14.