Lawyers representing Empire star Jussie Smollett have said he is "angered and devastated" by claims that the alleged racist and homophobic attack on the actor in Chicago was staged, adding that "nothing is further from the truth".
Their statement followed a report by CNN, quoting "two law enforcement sources with knowledge of the investigation", which claimed that detectives were investigating the allegation that the alleged attack had been orchestrated by Smollett himself. 
Smollett has said he was attacked by two masked men while walking down a Chicago street on January 29. They allegedly poured a chemical substance over him and wrapped a rope around his neck while shouting racial and homophobic slurs.
Chicago police had said on Thursday that reports about the incident being "a hoax" were "unconfirmed by case detectives" and that there was "no evidence to support their reporting".
On Friday, two brothers Chicago police had been questioning in connection with the alleged attack were released without charge.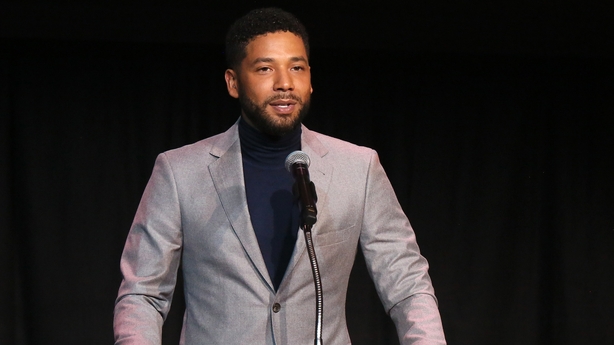 Police said "new evidence" had arisen in the course of their interviews with the men, who are co-operating with authorities and are reported to be known to Smollett. The Friday update from the Chicago Police Department added that detectives had "additional investigative work to complete".
Reuters reports that on Saturday, the Chicago Police Department's Chief Communications Officer Anthony Guglielmi issued a statement saying that "information received from the individuals questioned by police earlier in the 'Empire' case has in fact shifted the trajectory of the investigation". 
"We've reached out to the 'Empire' cast member's attorney to request a follow-up interview," he added.
In a statement, Smollett's legal team later said: "As a victim of a hate crime who has cooperated with the police investigation, Jussie Smollett is angered and devastated by recent reports that the perpetrators are individuals he is familiar with."
"He has now been further victimised by claims attributed to these alleged perpetrators that Jussie played a role in his own attack," the statement continued. "Nothing is further from the truth and anyone claiming otherwise is lying."
The statement added that Smollett would "continue to cooperate" with the investigation.