Eliminated Dancing with the Stars contestant Denis Bastick has commended Johnny Ward for his brave performance on the show the day after his father died.
Actor Ward performed a samba on Sunday night's show with his partner Emily Barker, fulfilling his father's dying wishes for him to continue his journey on the competition.
Speaking to RTÉ Entertainment the morning after he was sent home from the show, former Dublin footballer Bastick said it was emotional to see Ward take to the stage.
"You don't really know what someone's going through but it was nice to be there with him by his side", he said.
"To go out and do it made his family so proud, it was a really strong thing to do for him. It was great to see him go out and perform and he did a really good performance. It was great to see him go through even more so."
The sports star agreed with Ward that his fellow contestants are like family.
"You spend a lot of time with these people, we're in week nine so you create a bond with all the individuals involved, between the dancers and the celebrities, week on week that bond grows", Bastick stated.
"It is like a family, everyone's going through the same stuff in terms of trying to learn new things and dance and going through the whole process. I think that builds the bond with everyone, so it is like a family and it's just going to get stronger for the people who are left in it."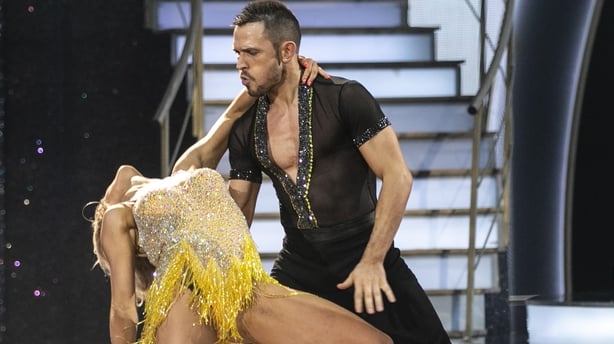 Bastick admitted that he is "disappointed" to become the sixth star to be eliminated from the show, despite not expecting to get this far.
"We really enjoyed it, we had a great journey along the way and we wanted to stay going so it's disappointing that we're out now", he said.
His pro-dancer Valeria Milova said that as the competition progressed "you want more and more, you want to keep going".
She said she is "extremely proud" of what he has has achieved. "I think it's a really big achievement that he passed that many weeks and I think he really did his best and he was improving every week. We still had a lot of things to show, a lot of performances to deliver."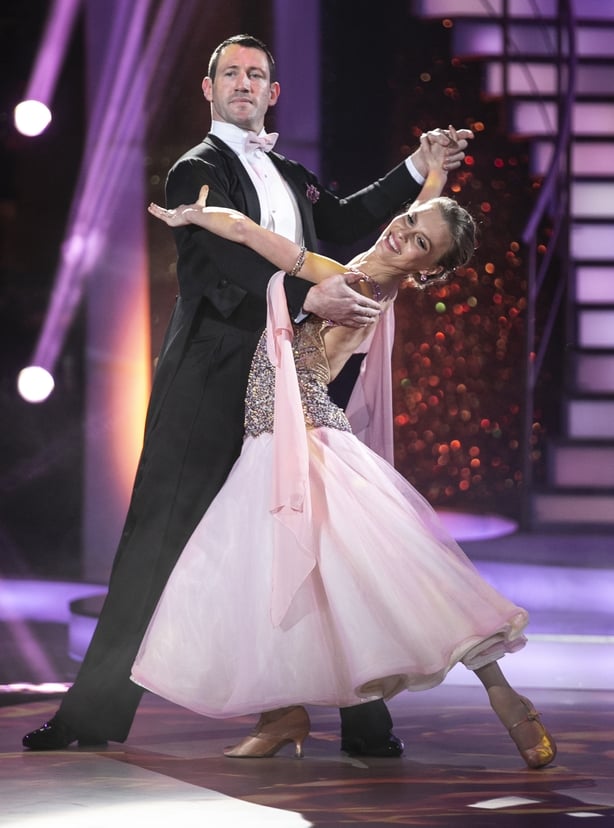 Bastick said he surprised himself by how far he came.
"I couldn't dance going into the competition and I didn't know what to expect really", he explained. "I got a fantastic professional in Valeria. She put me through my paces and week by week I picked up different things and I tried to improve and get better. I did surprise myself.
Valeria interjected with a laugh: "I think he mostly surprised his family. When we first met he said 'My mum thinks that I cannot dance, we have to prove to her that I can!'"
"I think we've done that!", Denis added.
HUP! #DWTSIrl pic.twitter.com/DtM26JDd90

— RTÉ One (@RTEOne) February 3, 2019
He added that he is grateful for all the support he has received.
"I can't thank everyone enough that voted and spent money and texted in. I'm really happy with the support and thankfully that I got as far as I did."
The Gaelic footballer said he has "no favourites" to lift the glitterball trophy.
"In terms of dancing ability, maybe Cliona [Hagan] and Johnny [Ward] have shown that they're really good dancers but it's not just about that, it's about performance and the support of the public vote and things like that.
"I wish them all luck and whoever wins will be fully deserved."
Dancing with the Stars continues on Sunday at 6.30pm on RTÉ One.