Meghan Markle will take part in a panel discussion to mark International Women's Day next week, Kensington Palace has announced.
The 37-year-old Duchess of Sussex will be joined by musician and humanitarian Annie Lennox, model and Gurls Talk founder Adwoa Aboa, former Australian Prime Minister Julia Gillard and founder of Let Us Learn Chrisann Jarrett on the panel, which will be led by Anne McElvoy, the senior editor for The Economist.
"Her Royal Highness will join the panel to discuss the importance of International Women's Day, and the spotlight it can bring to obstacles which still affect female empowerment across the world, including access to education and limitations within employment," Kensington Palace announced.
"The discussion will also cover the positive opportunities that come when women are given wider access and equal opportunity, whether that be in the UK or elsewhere in the world."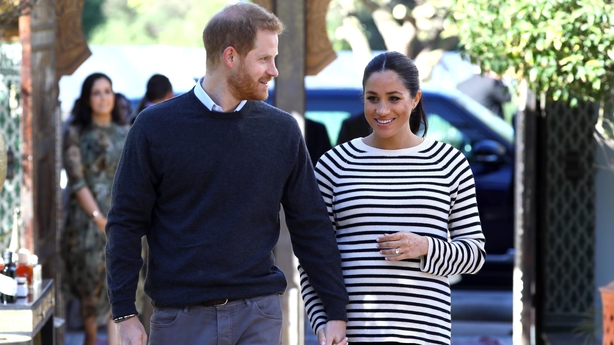 Meghan, who was known as Meghan Markle before marrying Prince Harry last year, previously gave a speech at the United Nations Women's Conference in New York for International Women's Day in 2015, where she spoke about gender equality.
Meghan said at the time, "It is said that girls with dreams become women with vision. May we empower each other to carry out such vision — because it isn't enough to simply talk about equality.
"One must believe it. And it isn't enough to simply believe in it. One must work at it. Let us work at it. Together. Starting now."
Meghan is currently pregnant with her and Harry's first child, with the Duchess expected to give birth in April.