Stevie Nicks has said she channels a dire wolf from Game of Thrones when she performs Moonlight on her solo tour.
The 70-year-old Fleetwood Mac icon told Rolling Stone: "In my solo act, when I do Moonlight, I wear this white wolfy coat.
"I put this coat on and I try to transform into a dire wolf from Game of Thrones."
When speaking about her prolific songwriting, she also revealed a piece of work inspired by the hit fantasy drama.
"To this day, I write all the time. I have a poem that I've written about Game of Thrones, and I have a really beautiful poem that I'm writing about Anthony Bourdain," Nicks said.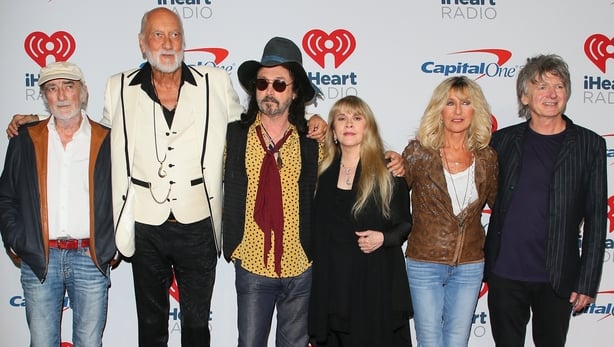 Nicks will return to Dublin with Fleetwood Mac for a sold-out show at the RDS in June, and she reckons she will still be touring when she's 80.
"At the ripe and totally young age of 70, my voice hasn't changed. As long as I take care of myself, I am still going to be doing this when I'm 80," Nicks said.
"There's so many things I want to do. I want to do another record. I want to make a mini-series. If the coven reforms, I want to go back to American Horror Story. I tell myself, "Do it now, because you're spry, you're in good shape, you can still do the splits, you can still dance onstage and wear a short skirt and high six-inch heels."
Game of Thrones returns for an eighth and final season to Sky Atlantic on Monday, April 15 at 2am and 9pm.
Read next: Game of Thrones season 7's biggest moments