Stevie Nicks has opened up about the news that she is to become the first female artist to be inducted into the Rock and Roll Hall of Fame twice, saying she hopes to have paved the way for other female artists to follow.
Nicks is among the next set of inductees into the Hall of Fame for her solo work, having first been inducted as part of Fleetwood Mac.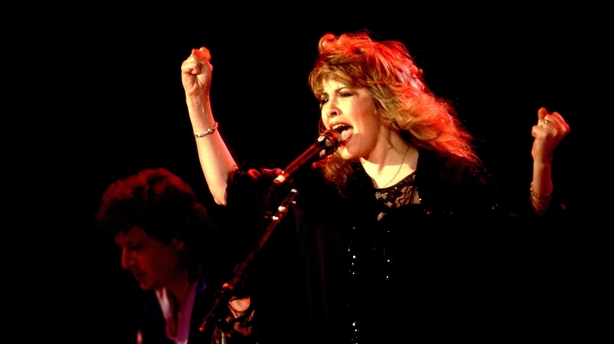 "My biggest hope is that I have opened the door due to the fact that there's 22 men who have gone in twice and zero women," Nicks told Rolling Stone.
"I think that's really a little off balance. That's what I'm hoping, that what's happened here to me will give all the little rock and roll stars that are just waiting out there a little hope that they can also do what I do.
"Mind you, it took a long time. I'm 70 years old. It took a long time for this to happen, but maybe because of this it won't take so long for all the other incredibly talented women that I know and that I respect and that I listen to and that I'm friends with. That's really the nicest thing."
To be eligible for induction an artist's first record must have been released 25 years previously.
Nicks will enter into the Hall of Fame alongside Radiohead, Janet Jackson, The Cure, Roxy Music, Def Leppard, and The Zombies.
The ceremony will take place in Brooklyn in March.