Director and writer Stephen Merchant has joked that working with Dwayne 'The Rock' Johnson on their new wrestling comedy Fighting With My Family "sickened" him because the WWE star-turned-actor is such a nice guy.
We need your consent to load this rte-player contentWe use rte-player to manage extra content that can set cookies on your device and collect data about your activity. Please review their details and accept them to load the content.Manage Preferences

Asked by RTÉ Entertainment if Johnson was as nice in real life as he is he in interviews, Merchant, who co-wrote The Office and Extras with Ricky Gervais, said: "I'd love to give you an exclusive and say that Dwayne Johnson is a monster but he's one of the nicest guys. He's an amazing collaborator, and he's the busiest man in the world but he gives you his full time and attention when he's with you."
Merchant, who first met The Rock while they were making the 2010 movie Tooth Fairy together, added: "He's clearly very talented, he's very charismatic, he's a very handsome man . . . if I'm honest, he sickens me. I'm angry, I'm disgusted. I don't know where the flaw is. There must be something, there must be a picture of Dorian Gray somewhere.
"I've never heard him raise his voice; I've never seen him be annoyed. It is superhuman, it's weird. I can't explain it."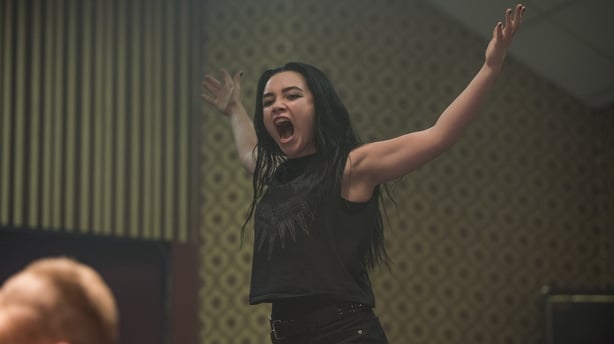 Fighting With My Family is based on the true story of how small time wrestler Saraya Beavis, who is played in the movie by Florence Pugh, rose from the obscurity of local bouts in her native Norwich to stardom on the WWE circuit as smackdown queen Paige.
The movie features a cameo by The Rock playing himself and the cast also includes Vince Vaughn as a hardass coach; Jack Lowden as Saraya's brother, and Nick Frost and Lena Headey as her parents.
However, it is Pugh who is front and centre as the underdog who becomes a star in the highly-competitive WWE circuit.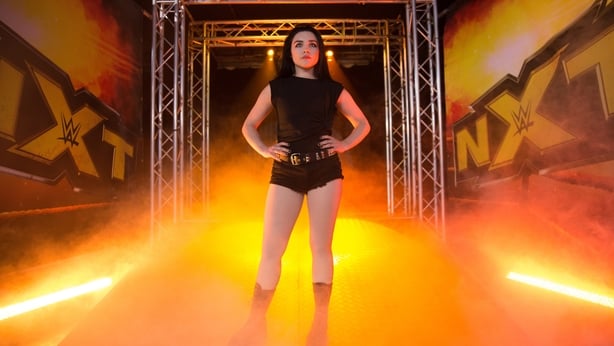 "The character Florence plays is this woman Paige who has been wrestling since the age of 13," Merchant said. "And she's an incredibly charismatic and skilled performer in her own right and so to play that role, to dramatise that role in a movie, it was very tough finding someone who could do that. I needed to find someone with the charisma and the acting chops to carry the movie on her shoulders."
He added: "I saw maybe 60 young people for this role and Florence was the one who had that combination: she was willing to put in the work. She was very young when we shot this film - I think she was 19, 20 - but felt like a seasoned pro from the off. She was just game for anything."
Fighting With My Family is in cinemas now.
More movie news, reviews and interviews here