Following the success of four-time Oscar-winning biopic Bohemian Rhapsody, Queen are to release a new documentary this April.
The Show Must Go On follows the band's ongoing success with American Idol star Adam Lambert, the line-up that played Dublin's Marlay Park last summer.
So excited about our documentary "The Show Must Go On - The Queen + Adam Lambert Story" airing on @ABCNetwork on April 29th!! @QueenWillRock

— ADAM LAMBERT (@adamlambert) February 25, 2019
The two-hour documentary will air on ABC and will include behind-the-scenes concert footage dating back to their first shows with Lambert in 2011, two years after he first played with Queen on American Idol.
It will also feature interviews with Bohemian Rhapsody star Rami Malek, who won this year's Best Actor Oscar for his portrayal of Freddie Mercury, Queen drummer Roger Taylor and guitarist Brian May.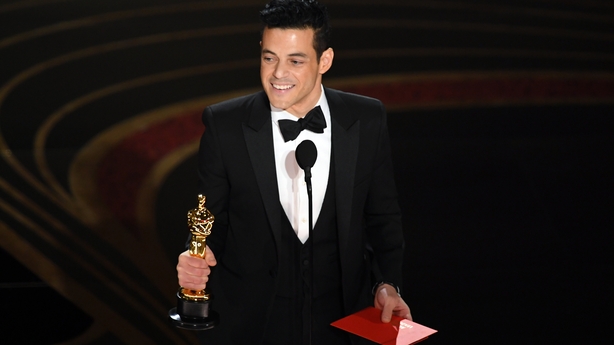 Queen opened the Oscars on Sunday night and Bohemian Rhapsody also won Oscars for Best Film Editing, Best Sound Editing, and Best Sound Mixing.
Praising Mercury as he accepted the award, Malek said: "The fact that I'm celebrating him and this story with you tonight is proof that we're longing for stories like this.
"I'm the son of immigrants from Egypt. I'm a first generation American. But my story is being written right now and I could not be more grateful to each and every one of you and everyone who believed in me."
Last Sunday's Oscars also saw Dana Carvey and Mike Myers reprising their Wayne's World tribute to Queen.
More music news, interviews and reviews here