Bridesmaids actor Chris O'Dowd has said that watching Richard E Grant on the award ceremony circuit has been "intoxicating", but definitely "I would've preferred if it was me!"
The actor was speaking to the BBC at the Oscar Wilde Awards in California this weekend.
The actor from Boyle had been cast in Can You Ever Forgive Me? in the role of Jack Hock that Swaziland actor Richard E Grant played and Julianne Moore was cast in the role of Lee Israel that Melissa McCarthy played.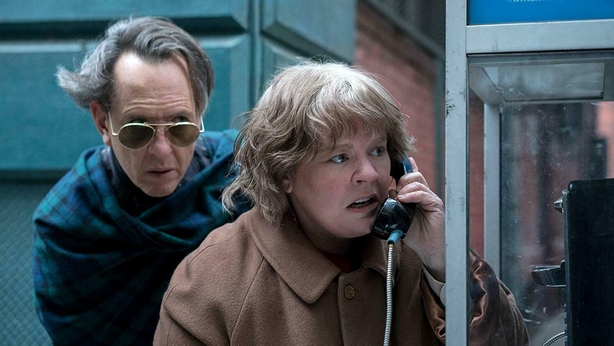 "What a heartbreak. We were ready to go, it was myself and Julianne Moore, and we had moved to New York, and maybe two days before we started filming, there was some creative differences that I wasn't really involved in.
"I was surprised, that the film wasn't going ahead at the last minute. But Richard's performance in it is so wonderful, that it feels like it was kind of meant to be."
The Irish actor went on to admit that although he was "surprised" not to be in the movie, Richard was so good in the film he feels it was "meant to be".
Chivalrous Richard E.Grant tweeted about the turn of events earlier this month.
How do I begin to measure the generosity & grace of Chris O'Dowd who was originally cast in my role in @cyefm in a prior production that fell apart? His congratulations all the more mighty! pic.twitter.com/Kz9CX4Ml0X

— Richard E. Grant (@RichardEGrant) February 5, 2019