Matthew McConnaughey says that his attempts to maintain his privacy are ruined by his mother's loose lips.
In an interview with the Sunday Telegraph the Magic Mike actor revealed that a friend told him to turn on TV programme Hard Copy as his mother was showing a reporter around their home, showing them ''where Matthew slept with his first girlfriend'' and more.
His brother told him many times: "Buddy, you put up a valiant effort trying to curb our mother. I've been around a lot longer than you, and I tried, and I saw Dad try and you ain't changing her..."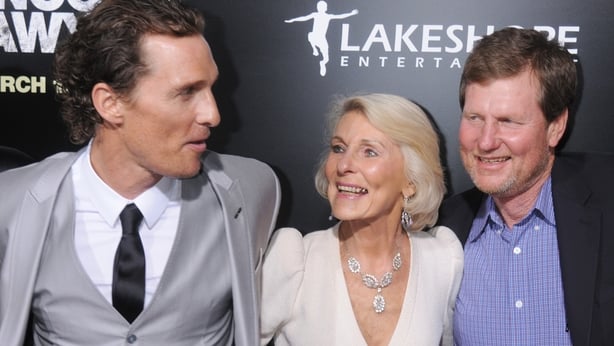 ''So now I've said, 'You know what Mom? Free rein. Go for it. ''
The 49-year-old actor is married since 2012 and has three children with wife Camilla Alves, Levi, 11, Vida, 9, and Livingston, 7. 
Meanwhile, the Dallas Buyers Club actor has released a preview of Snoop Dogg and him doing carpool karaoke
.@snoopdogg and i driving around, singing songs and talking about life and @thebeachbummovie on @carpoolkaraoke. You can watch it free on the @appletv app.https://t.co/ZdMZbGRXyf pic.twitter.com/qYRV1B4cZg

— Matthew McConaughey (@McConaughey) February 22, 2019
.