Ralph Fiennes is to be honoured at the Virgin Media Dublin International Film Festival next week with the festival's Volta award for contribution to film.
Fiennes is bringing his new film as an actor-director, The White Crow, to the festival, and he will be presented with his Volta award after the Irish premiere at Dublin's Cineworld on Friday March 1 at 8.40pm.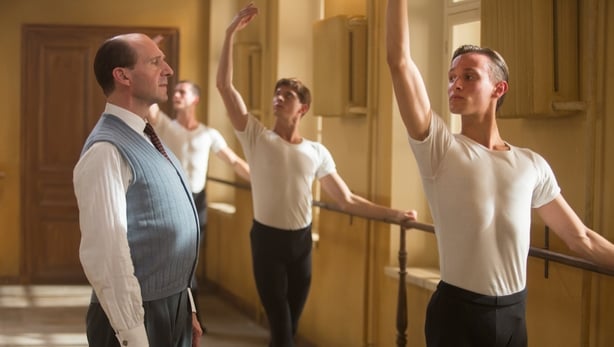 Presenting the award will be Irish actor John Kavanagh, who was among the cast of Fiennes' 2014 film about Charles Dickens, The Invisible Woman.
The White Crow tells the story of ballet dancer Rudolf Nureyev's defection to the West, with real-life dancer Oleg Ivenko in the lead role and Fiennes playing his teacher, Alexander Pushkin.
After receiving his Volta award, Fiennes and the film's writer David Hare (The Hours, The Reader), will take part in a Q&A session with journalist Helen Meany. The festival honoured Hare with a Volta award in 2016.
Fiennes is no stranger to Ireland, having spent some of his formative years here. He starred in the acclaimed production of Brian Friel's The Faith Healer at Dublin's Gate Theatre in 2006.
The Virgin Media Dublin International Film Festival began on Wednesday and runs until Sunday March 3. For more, see: diff.ie.
The White Crow opens in cinemas on Friday March 22.