Hollywood star Matt Bomer, who appears in Irish writer and director John Butler's new film Papi Chulo opposite fellow American actor Alejandro Patiño, says it's "beyond a pinch-me moment" to open the Dublin International Film Festival with the dramedy.
Irish screenwriter and director Butler, who is behind 2017's brilliant coming-of-age movie Handsome Devil and 2013's comedy The Stag, has set his sights further afield for Papi Chulo, locating the film in Los Angeles as it follows the unlikely friendship that blossoms between a lonely TV weatherman (Bomer) and the Latino migrant worker (Patiño) he employs.
Golden Globe and Emmy award-winner Bomer, who is well-known for his roles in films such as Magic Mike and Walking Out, spent some time living in Ireland during his formative years, and said he is excited to show the film to an Irish audience when it kicks off the Virgin Media Dublin International Film Festival in Cineworld on Wednesday night.
Speaking to RTÉ Entertainment ahead of the film's premiere, Bomer said: "I can't wait to see it with an Irish audience.
"I lived in Ireland when I was a kid and was just a fledgling actor, so the fact so much serendipity has occurred for me to now be back here with a movie with an Irish filmmaker, funded by the Irish Film Board, getting to head off the Dublin Film Festival is beyond a pinch-me moment for me."
Dublin-born Butler said that it's "a reward" to get to experience Papi Chulo with hundreds of people, but admitted that the nerves were getting to him ahead of the Irish premiere as his acclaimed film plays to a home crowd for the first time.
He said: "That's the reward: a filmmaker getting to experience it in a room full of hundreds of people in the dark. That always completes the making of the film in a way because they are made to be consumed communally and when the audience responds in the way you like, then that's it.
"It's been fantastic so far; Dublin is different, though. The nerves here are much greater than they would be for Toronto or anywhere else because it's your home town."
In a time of increasingly polarised politics, fear-mongering and attempts to build walls, Papi Chulo feels spectacularly timely. It's a thoughtful, very funny, and deeply touching exploration of our shared humanity across cultural and socioeconomic lines and shines a light on the importance of kindness.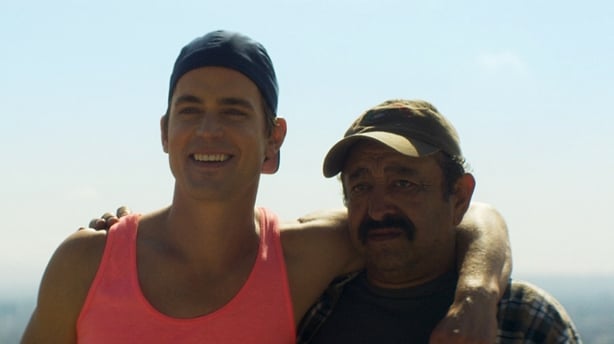 Butler said: "I think those values, it's important to cherish them - no matter what's going on. But in the world in the last couple of years they've become contested in some way, and the idea of basic human decency is somehow to be debated.
"So it's nice to write a film that has something positive and warm to say about how we're way more alike than we are different. But it's not a preachy film; I hope it's just a funny, warm experience."
Bomer said of coming on board: "I had a gut response to the script from the first time that I read it. I fell in love with it. Then I saw Handsome Devil and realised what a great filmmaker John was. I haven't been that excited about a script in a very long time."
The film hinges on the two leads, who bring both impeccable comedy skills and gut-wrenching dramatic chops to the table.
"I'm blessed with these two guys," Butler enthused. "A film of this nature lives or dies on the chemistry of the leads because it's a two-hander. It's an intimate story and the comedy is low-key and unassuming so everything about it lives or dies on whether the actors are able to generate that and they were a joy to work with.
"Whatever warmth you're feeling on screen was behind it too. It was a really good experience."
The two actors didn't know one another before they began shooting, with Patiño joking that he thought Bomer was another famous Hollywood star: "The first time I saw Matt in the house I go: 'You're Superman!'", referring to Henry Cavill, to whom he bears an uncanny resemblance.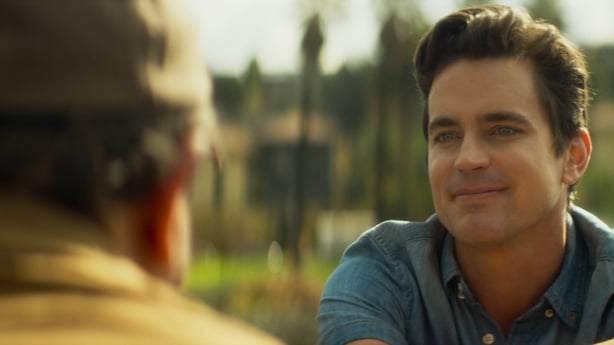 Bomer said they "hit it off pretty much from the get-go".
"I knew what a phenomenal actor he was and he had this incredible Buster Keaton quality, where he could say so much without saying anything," he explained. "He has an innate compassion and sensitivity to him and it was really fun to play off of, and John created a great landscape for us to play."
Bomer commended Butler for capturing a type of loneliness that is very specific to Los Angeles, while Patiño said he welcomed the opportunity to work on a film that depicts the city's experience through an outsider's perspective.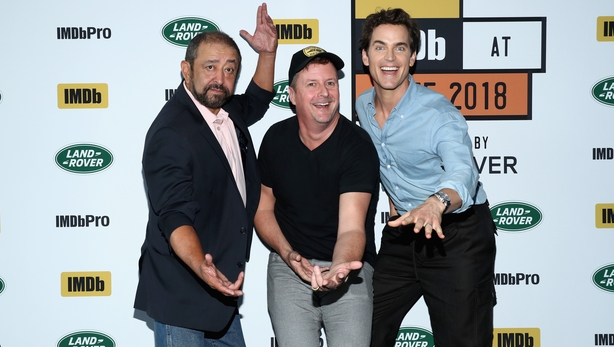 "I'm the only local guy in terms of the picture," Patiño said. "I was born in Central Coast, Santa Maria, but I grew up in Compton. Everybody comes to LA to get their dreams fulfilled. I was born in LA so I got the opportunity to experience that through their eyes."
Butler said he was glad to have Patiño on-set to soundboard some aspects of the film: "I got to ask him some questions, 'Does this check out? Is this correct? Is this LA?' So it was nice to have an Angeleno around.
The Irish director said he will have to show Bomer and Patiño a good time while they're in Dublin.
"There'll have to be some sampling of the local hospitality, although these guys have already done their time in various bars and nightclubs in Dublin! But I think we'll have to go out and have a drink."
Patiño has been enjoying his second visit to Ireland, despite his less-than-favourable review of a burrito he sampled in Dublin.
"I didn't love the burritos," he said. "The way they made it, it was like this," he said while holding out his fist.
"So I was hoping to open up a Mexican restaurant or a taco stand, but it rains so much!"
Papi Chulo has its Irish premiere at the opening gala of the Virgin Media Dublin International Film Festival on Wednesday, February 20.