First Dates diner Joy, who stars in Thursday night's episode on RTÉ2, has told RTÉ Entertainment that she didn't realise the show was so popular when she applied online because she doesn't own a television.
"I was at home in bed sick and I'd more or less seen everything that there is to watch on Netflix," the singer recounted.
"I was browsing through social media and I saw this ad for the First Dates restaurant and they were looking for applicants. I thought, 'Sure, filling out this - this will kill an hour!' [Laughs]
"And really I didn't think it was that big of a thing. I don't have a TV, I don't watch TV and I didn't think anybody watched it. I have since learned that is not the case! [Laughs] So that was a steep learning curve!"
The Galway woman said she was "still in denial" when the show contacted her.
"I only realised it was a thing last week when they started airing the clips of me and then I started getting all the messages on social media and that."  
Joy, who asked for "David Beckham with a man's voice", goes on a date with Meath man Dermot in Thursday night's episode.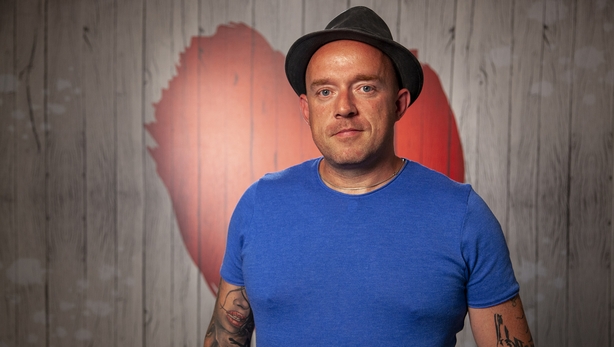 "I'm very decisive. I just think that nothing ventured, nothing gained - that's my attitude," she explained. "You have to try everything twice!
"When the producers rang me they explained to me they had a team of people working on finding a match. Six people, full-time, whose job it was to find me a match. And I said, 'That's great, because I need that much help!'"
When asked what she would say to prospective First Daters, Joy's response was unequivocal: "Go for it!"
"Sure, if anything, it's great craic," she continued. "It's a day out. You get to dress up.
"In a world of social media - or antisocial media, to be fair - you get to go on an actual date with an actual other human being and have an actual dinner with them. And the chips are lovely!"  
First Dates Ireland, Thursdays, RTÉ2, 9:30pm