Darren Kennedy has revealed that taking part in Dancing with the Stars brought up insecurities he never knew existed, but says the show gave him confidence and taught him resilience.
Speaking to RTÉ Entertainment the morning after he and his dance partner Karen Byrne became the third couple to be eliminated from the RTÉ dancing competition, the TV presenter and entrepreneur said he is very proud of what he achieved on the show.
"As the weeks went on I definitely felt more confident. I was surprised, because it was so far out of my comfort zone, to realize how insecure in it I was," he said.
"It brought up insecurities that I wasn't even aware of. It was lovely to work those out with Karen and to grow in confidence. That was a really lovely part of the journey."
The TV star says taking part in the series taught him a lot about himself.
"I've learned that there's always room for growth. Being taken out of your comfort zone is an exhilarating thing.
"It's not always easy. Realising you're resilient and you that have everything in you to do everything you want, if you put in the work", he said.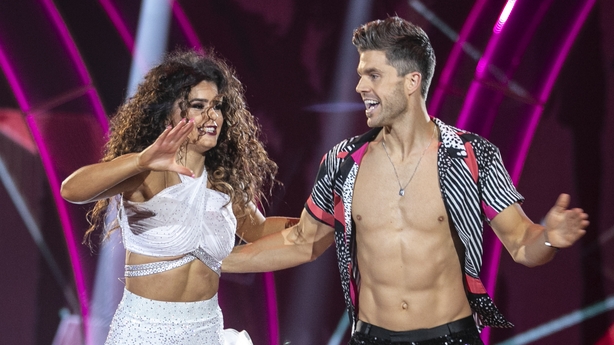 On Sunday night's show, the celebrities performed routines inspired by some of the most memorable years of their lives. Darren and Karen danced a salsa to Maria by Ricky Martin. He relived memories from 1996 when he was 15, saying how Ricky Martin's music helped him during a time when he was struggling and "opened my world".
The presenter said his 15-year-old self would "100%" be proud of what he has achieved.
"I think back to the person that I was then and I'm very proud. I never thought I would be able to do any of what we did. When we started in December I was struggling. I never thought I'd be able to do the first dance, let alone five of them, and enjoy them."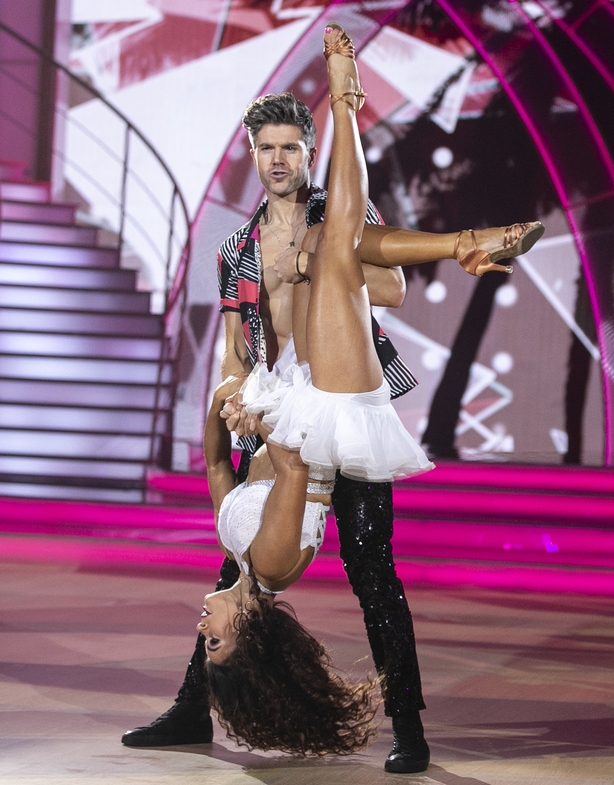 He said he has had some "really lovely" feedback following the performance.
"There was one guy who said he's 35 and he said he still hasn't come out and the video resonated so much with him. I'm like, do it in your own time," he said.
"For me, I hope the message last night was one of hope, and positivity and live your honest life, whatever that means to you."
The couple scored 18 points from the judges, but didn't get enough votes from the public to stay in the competition. Darren admitted he felt "a little bit of disappointment", but says he has no regrets.
"We went out there and we did what I think was actually our best dance, and also the message behind it was very personal to me, very emotional in the end. So I had an absolute blast."
Karen added that it was "the best dance to go out on".
"I think Darren danced his best so there's no regrets in the sense of 'I wish we could have done again a little bit better maybe the decision would have been different."
She said the "most fun part" has been seeing Darren's progression.
"Going from literally doing one foot in front of the other, box steps, very basic steps, to doing a full on salsa, I feel like for me, mission completed.
"I'm so proud."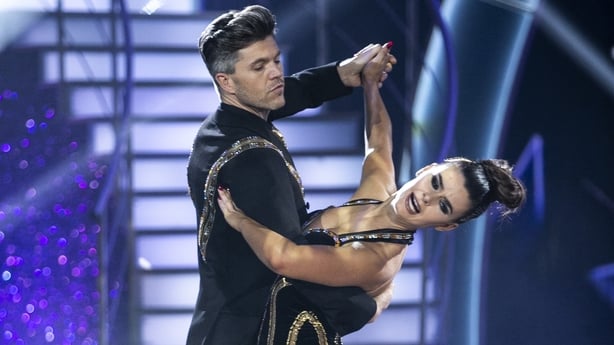 Darren added: "We always said as long as I'm putting in the work, I never feel like I let myself down. If I'd have come off stage after last night's show and gone 'I skipped training a couple of days this week or I didn't put in the effort' I would be raging with myself.
"I've no regrets, we put in the work, we had a laugh and I said from the get go, hard work but lots of fun.
"It's worth it because a show like this is all-consuming, genuinely. The reward is I've gained a new skill, I've made an amazing friend in Karen here and the nation got to see my shaking my tail feather!"
Dancing with the Stars continues on Sunday at 6.30pm on RTÉ One.