Can You Ever Forgive Me? stars Melissa McCarthy and Richard E Grant have told RTÉ Entertainment that they instantly knew there would be screen magic between them, despite the Oscar nominees only meeting for the first time three days before filming began.
The duo's acclaimed comedy-drama is based on the memoir of the same name by celebrity biographer Lee Israel (McCarthy).
Down on her luck, Israel started "embellishing literary letters by prominent writers" to pay the bills, aided by her friend Jack Hock (Grant).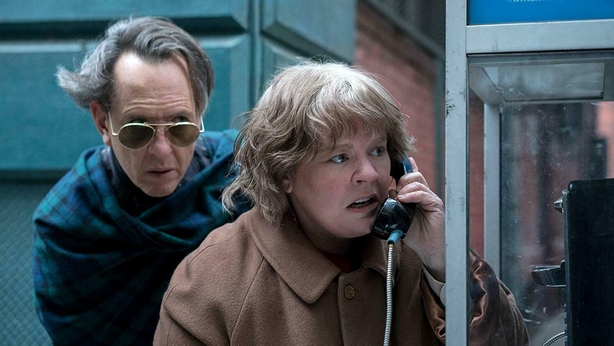 The stars' performances have been honoured with a Best Actress nomination for McCarthy at this month's Oscars, with Grant shortlisted for Best Supporting Actor.
"Luckily, we hit it off immediately," McCarthy told RTÉ Entertainment. "We met on a Friday and were scheduled to work first thing on a Monday morning. So I think we were really [thinking], 'Wah! [crossing fingers] What if he's a monster?!'
"We met in a hotel room with Mari Heller, our director, and we were going to go over the script."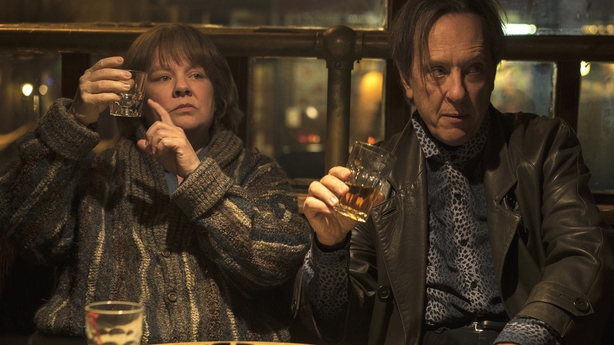 "Fully clothed!" Grant interjected.
"Fully clothed," continued McCarthy. "Partially - I won't say which parts!
"I just felt within seconds we knew it was going to work out just great."
"You have no idea," said Grant of the likelihood of a screen partnership working.
"It's like speed dating: you hope for the best and then you have no idea whether you're going to click with somebody."
"We had such a good ebb and flow," recounted McCarthy.
"I think it's probably how we work in a very similar way. Also, the balance that was in the script - it just worked.
"It was such a nice kind of ebb and flow to it we would never try to outdo the other. I don't think it would occur to either one of us."
Can You Ever Forgive Me? is in cinemas now.