Gemma Collins has spoken out against accusations that she faked her Dancing on Ice fall.
On last Sunday's show, the reality TV star was nearing the end of her routine when she slipped and fell forwards, landing on her front.
It was suggested that she staged her slip on the ice rink, which Collins has vehemently denied.
In an interview with The Sun newspaper, she said: "It definitely wasn't faked, one million per cent. If they knew the pain I am in with my knee, they would understand.
"I didn't fall, I passed out. I was just going and then, next thing, on the ground. What is scary is my teeth could have been smashed out."
She added: "It was so weird. I don't think I tripped, I think I blacked out."
Absolutely devastated & embarrassed, My heart is broken but when I went down I thought of @Tyson_Fury & knew I had to get back up & carry on! Can't thank you enough for your support on social media & picking up the phone to vote! Im in a lot of pain but bring on fantasy week!👸⛸ pic.twitter.com/EncpcTfwxh

— Gemma Collins (@missgemcollins) January 28, 2019
The Only Way Is Essex star claimed that she and the show's medics knew something wasn't right before she took to the rink with her pro partner Matt Evers.
Collins said: "What no one knows is, before I went on stage I'm getting really tight chest pains and they had to call the medics. I was saying, 'My chest feels really tight, I don't feel right'. You can speak to the medics at Dancing On Ice, something wasn't right, I had low blood pressure.
"I was wired up to machines before going on the ice, with two medics out the back, and they were giving me glucose tablets and getting Lucozade brought.
"The medic lady was like, 'Look, you're not right, you're not 100 per cent right'. But I said, 'I've got to go on and do it. I can't not do it'."
Collins, who picked herself up after the fall and smiled while continuing to skate, said she broke down after she left the rink.
She said: "The minute I came off the stage I was crying my eyes out, breaking down. I was so hurt and also absolutely gutted because the routine up until that point had gone so smooth in rehearsals. I thought it was all over. I felt so embarrassed and thought, 'It's all gone terribly wrong'."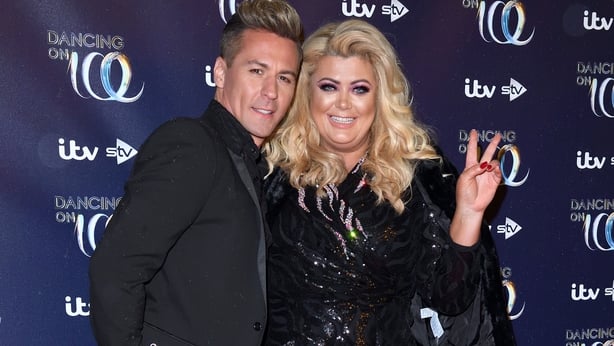 Collins' partner Matt Evers yesterday said she was in "a really bad way" after her fall.
He also hit back at those suggesting Collins could have "staged" the fall, saying: "To all those people who said she staged it, that is just ridiculous. If she had, she's in the wrong show. She should be a stuntwoman. That's just the furthest from the truth."
Catch Dancing On Ice on Virgin Media One and ITV on Sundays at 6pm.