Gemma Collins' Dancing on Ice partner Matt Evers has said she was "in a really bad way" after her fall on last Sunday's episode of the show.
The reality TV star was nearing the end of her routine when she slipped and fell forwards, landing on her front.
Evers has now revealed that Collins was forced to miss training due to her injuries.
He told The Sun online: "Gemma will miss rehearsals today, and we'll see how she is tomorrow.
"Her knees were banged up, she was in a really bad way. She had an ice pack on her knee at dinner with Arg [Collins' The Only Way is Essex co-star James 'Arg' Argent] and friends until midnight."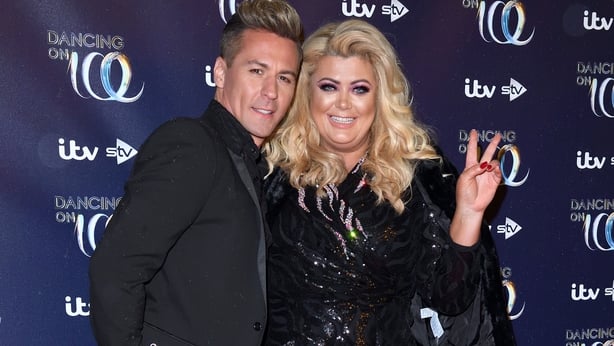 Speaking about the aftermath of the fall, Evers said: "Gemma was really upset, we hugged it out.
"She felt she had let me down, but not at all. She was a true star the way she picked herself up and finished the routine."
When asked what may have caused the tumble, he replied: "She was wearing a longer dress which is harder to skate in. But after I watched it back I saw she caught the toe pick - the spiky bit at the front of the boot, on the ice - and that sent her flying.
"Paramedics checked her wrists and chest to give her the all-clear and put an ice pack on her knees for 20 minutes. She banged her knees really bad, but she knew she had to do the skate-off and was determined to do it still."
Evers also hit back at those suggesting Collins could have "staged" the fall, saying: "To all those people who said she staged it, that is just ridiculous. If she had, she's in the wrong show. She should be a stuntwoman. That's just the furthest from the truth.
"After she calmed down she joked: 'Do you know what? That's TV gold'."
Catch Dancing On Ice on Virgin Media One and ITV on Sundays at 6pm.