Irish author Sally Rooney has missed out on the overall Costa Book of the Year Award for her second novel, Normal People, with Bart van Es' non-fiction book The Cut Out Girl winning on the night.
Van Es' true story of a young Jewish girl in Holland under Nazi occupation was named the overall Book of the Year winner at a ceremony in London on Tuesday night. Earlier this month the academic had won the Costa Biography Award with Rooney winning the Novel category.
Congratulations to our wonderful winner! pic.twitter.com/Sr0hZ3M4in

— Costa Book Awards (@CostaBookAwards) January 29, 2019
After the result was announced, RTÉ broadcaster Rick O'Shea, who was one of the Costa judges, congratulated the winning author and tweeted: "You need to read this book."
Congratulations Bart ?? This was our choice.

You need to read this book...#CostaBookAwards https://t.co/zDkrpWzLfk

— Rick O'Shea (@rickoshea) January 29, 2019
Collectively, the judges called The Cut Out Girl an "incredibly important" account of family bonds and Holocaust survival.
The Cut Out Girl centres on Lien de Jong, a Jewish youngster who escaped the Holocaust and spent time with van Es' grandparents before being "cut out" of the family.
Through the book, Lien - who is now in her eighties - and van Es were brought closer together and a long-running family row was resolved. She was there with the author when he accepted the £30,000 prize on Tuesday night.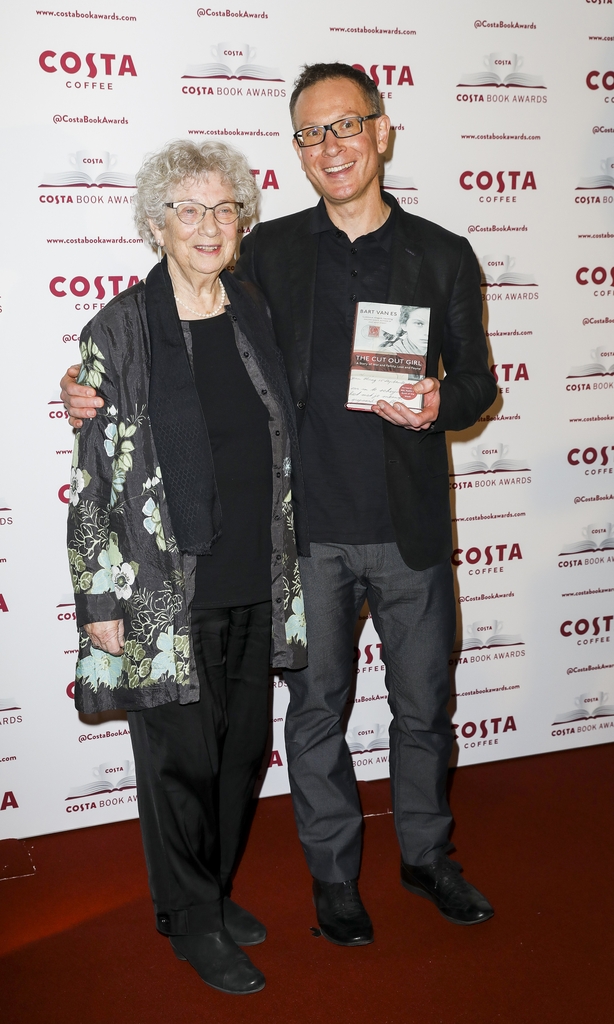 BBC News presenter Sophie Raworth, who chaired the panel of judges, said choosing van Es' book as the winner "wasn't a difficult decision".
"It's the winner because it's a book that really surprised us," she continued.
"It's an incredibly important book; it's very moving, it's an extraordinary collaboration. It changed both their lives.
"We felt as judges that it had a huge resonance with people today, with the amount of displaced people that there are today and the number of stories that go untold. And it has huge resonance from the time of the last survivors.
"It talks about the way that trauma silences people. It happens over and over again, whether it's veterans from the Second World War, First World War, or people who have gone through conflicts today."