The tragic death of actor Philip Seymour Hoffman from an accidental drug overdose in 2014 convinced veteran screenwriter Luke Davies to work on the Oscar-tipped new film about addiction, Beautiful Boy.
Based on the memoirs of father and son David and Nic Sheff and starring Steve Carell and Timothée Chalamet, Beautiful Boy tells the story of Nic's drug addiction and its impact on his father.
Author and screenwriter Davies, a BAFTA winner and Oscar nominee for his work on the true story Lion, was initially not interested in adapting the Sheffs' memoirs because he had written about drug addiction in his own book Candy, and his subsequent screenplay for the Heath Ledger-starring film of the same name. 
We need your consent to load this YouTube contentWe use YouTube to manage extra content that can set cookies on your device and collect data about your activity. Please review their details and accept them to load the content.Manage Preferences
"It was kind of the opposite of a hook," Davies told RTÉ Entertainment. "I was quite broke, desperate for some work and my instinct told me if I could get this job I probably shouldn't go for it as a matter of trying to avoid ever being pigeonholed or being suddenly a guy who wrote films about drugs. 
"So I read the books when they came to me via my agent. I recognised that these books were amazing as books in themselves and as companion pieces about this father-son relationship. And I decided not to go for this job. So I told my agent and she said, 'Ok, well I support whatever you decide. However, you should still take the meeting with [production company] Plan B because they're a great company'."
"So I decided to take the meeting," Davies continued. "And then the week of that meeting Philip Seymour Hoffman died. The night before the meeting, about 12 hours before heading to the meeting, I got an email from my dad, and the subject heading was 'Philip Seymour Hoffman'.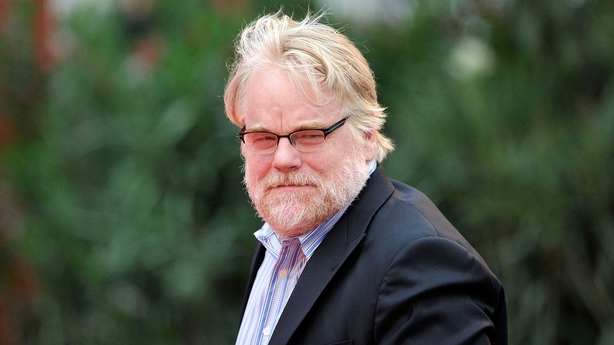 "The backstory is that 10 years earlier when Candy premiered at the Berlin Film Festival and in Berlin - which was my first experience of the red carpet and the glamour and all of that mad chaos of a film festival - one night the Candy people and the Capote people had a night off and we all went to dinner. So [Candy star] Heath Ledger was there and [Capote] star Philip Seymour Hoffman was there. It was a lovely dinner.
"So jump forward all those years and my dad sent me this email by random coincidence the night before my meeting with Plan B and he says, 'I suppose you heard about Philip Seymour Hoffman. That's pretty sad. I remember you telling me the story of dinner in Berlin. Luke, sometimes I feel this family is so blessed'.
"The moment was so powerful, partly because my dad is not one given to very overtly expressing his emotions about past traumas - especially not in an e-mail. And second because I knew there was so much loaded into that sentence. He had read the stories that week of how Philip Seymour Hoffman had been 22 years clean and sober and had 'fallen off the wagon', so to speak, and a year later he was dead.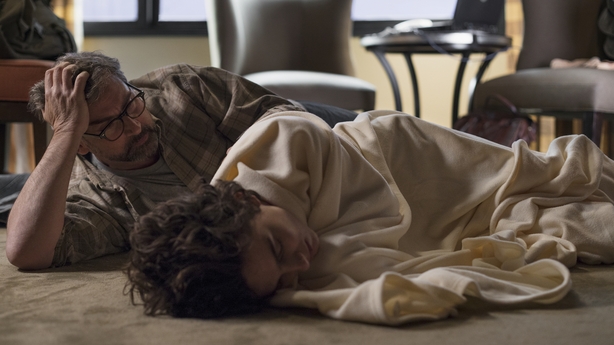 "I was 23 years clean, and it was my dad's way of talking about something that he literally never talked about - like 'don't talk about the war'. That was kind of, 'Luke, I get how fragile this is. I get how lucky we are. I get how random it can be' - the membrane between life and death in terms of addiction. At that moment it was like this huge revelation. 
"The email made me cry because I just found it so emotional in that one sentence. And then I thought, 'Well, maybe this is a message from the universe. Maybe I should try and get this job'. So that's how that turned around at the 11th hour, basically."
Davies said that he was unprepared for the emotional toll that working on Beautiful Boy would take on him.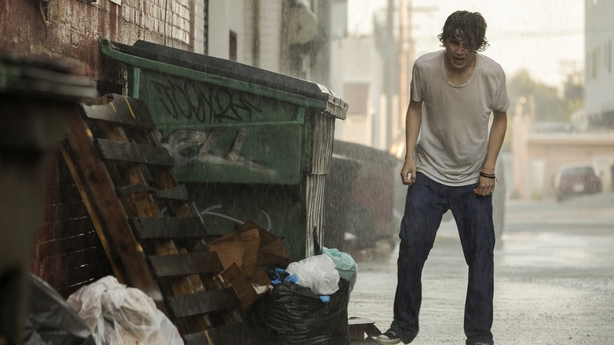 "I saw a lot of Nic in me, and I considered more deeply than ever before what it must have been like for my father," he explained.
"Specifically for my father, because this film is about the father-son relationship, [and] more broadly for my father and mother and brothers and sister and loved ones. I really related to the fact that Nic is this very gentle, sensitive, thoughtful guy. He's a beautiful person.
"And so the Nic that he brought to life in his book - his young self - and that David brought to life in his book reminded me very much what it had been like for me. Smart kid, sensitive kid, loved literature, wanted to be a writer, went to uni, and somehow it all fell apart for a long time. I felt I had very easy access points into the emotional heart of the story."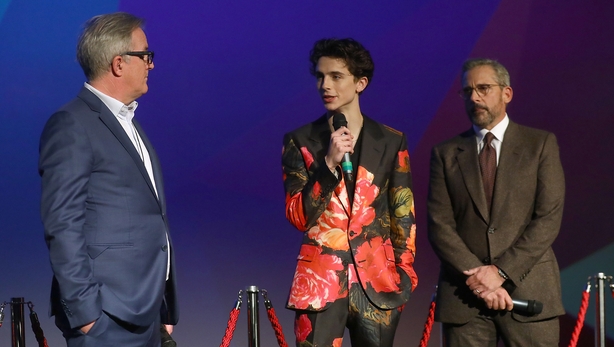 "The one thing I had not thought about or predicted was how much the psychic wounds of my own past would be opened up in going deep into the engine room of this story," Davies admitted. "I had to visit places and memories that were difficult. Like that scene in the diner - I had that scene with my dad - 'Listen, I just want some money. Give me some money'.
"It was difficult. It's not like a place I choose to revisit every day, although I do live with a sense of gratitude every day - even 29 years later - that it could have been this, and instead it's this." 
Beautiful Boy is in cinemas now.