Glen Hansard has announced that he will release his new album, This Wild Willing, on Friday, April 12, and has also unveiled the opening track, I'll Be You, Be Me.
We need your consent to load this YouTube contentWe use YouTube to manage extra content that can set cookies on your device and collect data about your activity. Please review their details and accept them to load the content.Manage Preferences
"This collection of songs is mainly made up of those that came through while improvising and following the melodic lines and threads," he said. "Sometimes when you take a small musical fragment and you care for it, follow it and build it up slowly, it can become a thing of wonder."
Made in France with longtime collaborator David Odlum, the album sees Hansard joined by classically-trained Iranian musicians the Khoshravesh brothers, his Frames bandmate Joe Doyle (bass), ROMY (piano, vocals, string arrangements), and Dublin electronic musicians Deasy and Dunk Murphy (Sunken Foal).
Hansard's European tour sees him play shows in Dublin (Vicar Street, April 9 and 10) and Derry (St Columb's Hall, April 12 and 13) with tickets on sale now.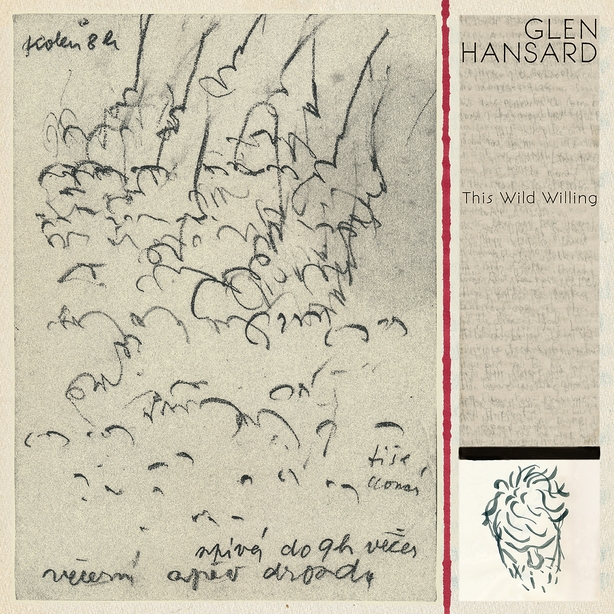 The full tracklisting for This Wild Willing is:
1) I'll Be You, Be Me
2) Don't Settle
3) Fools Game
4) Race to the Bottom
5) The Closing Door
6) Brother's Keeper
7) Mary
8) Threading Water
9) Weight of the World
10) Who's Gonna Be Your Baby Now
11) Good Life of Song
12) Leave a Light