First Dates Ireland contestant Dominika Kowalska says that Ireland is her home now after moving here aged 12 with her family.
The 24-year-old entrepreneur and mother appears on tonight's episode of the dating show where she is paired with keen outdoorsman Paul, 28, from Galway.
Speaking to RTÉ Entertainment, Dominika said she welcomed the opportunity to take part in the show.
"I followed the show for the past few years and I always wondered how would it be to get on it. But I was in a relationship on and off, and then I was single for a few months and I saw they were looking for applications. and I said 'if not now then never'."
She and her mum and two brothers moved to Ireland in 2006. Dominika said they were "running away from Poland" as her parents were going through a divorce that got "really messy".
"My mum wanted to save us from that and to move somewhere where we could start life together", she explained.
"It was really tough for a mother with three kids, for a single mum to do that, without English. She's a hairdresser so she packed a full bag of products so she could do hair and kind of survive.
"When we came over we had to spend the first night at the airport because the friend that was meant to help us out, I think she got afraid, it was overwhelming maybe for her, so she didn't get in contact.
"We spend the night at the airport and then we were living two months in a hostel."
Dominika, who has since graduated from a business and entrepreneurship course in IADT in Dun Laoghaire, says her mum has inspired her in all aspects of her life, "relationship-wise and career-wise".
"Without her help, I wouldn't be able to do anything, I wouldn't be able to do college and graduate, because having a daughter and being a single mum and full time college and a business, it wouldn't work.
"I'm really grateful for everything she did", she said.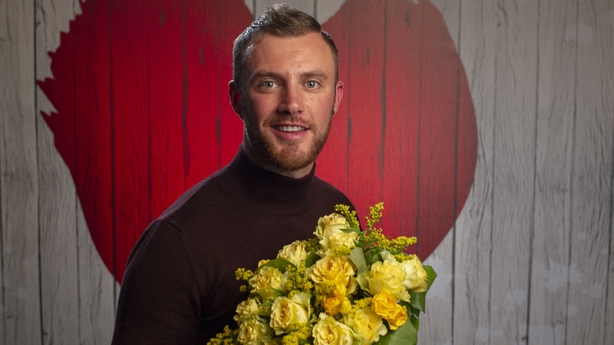 After over a decade living here, Dominika, who is now based in Longford, says Ireland is her home.
"Ireland is my home now, that's where I did all my firsts, my first kiss, my first date on TV! I feel Polish at heart, and I always will be, but Ireland is my home.
"I love Ireland and Irish people, they're so happy. They're like 'ah it'll be grand', you can just have fun. That's why I loved when I came over for the first time with my mum and brothers, even when the way we asked for directions on the street, people are so polite.
"Even if they don't know, they'll point you somewhere just to make sure that they don't say 'no' to you. That's why Ireland is in my heart now."
She said she "loved" taking part in First Dates Ireland, and that her pre-show jitters were subdued by charming maitre'd Mateo Saina.
"Once I walked through the door and I saw Mateo and his smile it took all the nerves away, it was great!", she said.
Excited for tomorrow's episode on #FirstDatesIRL 🤭🙊🤭 pic.twitter.com/2TelFexKCx

— Dominika Kowalska (@DomiKowalska) January 16, 2019
Outgoing huntsman Paul made a good first impression.
"I could see he's a very happy person and looks-wise, he is handsome, he's tall and I liked the way he was dressed", she said. "I could see he put an effort into the date, same way as I did."
They definitely hit it off over their meal.
"The spark was there, because we had an amazing time. We couldn't stop talking, he's the same as me, my mouth doesn't shut up. We really kicked it off", she said.
Dominika admitted she will be checking on Twitter to see the reaction to her date when the episode airs tonight.
"I have Twitter, so I'll definitely be looking at #FirstDatesIrl but I hope it's going to be nice. I hope people enjoy it and for everyone not to judge people!", she said with a laugh.
First Dates Ireland airs on RTÉ Two tonight at 9.30pm.