Dancing with the Stars judge Brian Redmond has said that contestant Clelia Murphy scares him "a little bit", and he is expecting her to take issue with his scores in the coming weeks on the RTÉ One show.
The sternest of the judges was Ryan Tubridy's guest on Monday on RTÉ Radio 1, where he looked back on Sunday's show, which saw the female celebrity dancers take to the floor with their professional partners for the first time. Fair City favourite Murphy scored 19 points for her Jive with professional partner Vitali Kozmin.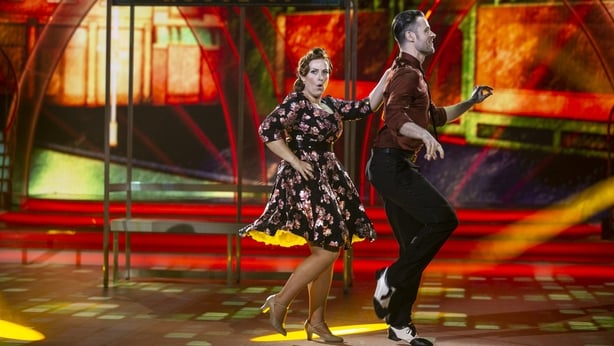 "Clelia has brought a different side out in Vitali," Redmond told Tubridy. "He normally has that stern, Eastern European look and feel to him. He's actually got a real dry sense of humour, and Clelia's bringing that out in him."
"Now, Clelia is one that scares me a little bit," Redmond admitted. 
"Because I don't think she'll be afraid to have a little pop back at me over the next few weeks if should doesn't like the scores that she's getting and that type of thing!"
As for the couple's dance, he said: "I thought a little bit too much faffing about at the start before she got in to the dance properly, but when she got going, she did a good job."
A great finish with @clelia_murphy and Vitali's Jive. 19 points! #DWTSIrl @DWTSIRL pic.twitter.com/wl3VH3HdCb

— RTE One (@RTEOne) January 13, 2019
There was disappointment on Sunday for the show's youngest contestant, The Young Offenders star Demi Isaac Oviawe, who received the lowest total score of the night, 10, for her Cha-cha-cha with partner Kai Widdrington.
Although she received the lowest score, Redmond said he is a "big fan" of the teenager.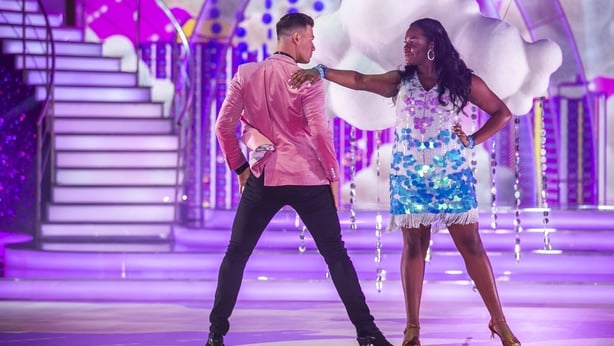 "The first time I heard Demi being interviewed as Demi was when you introduced her on the Late Late Show as one of the contestants there before Christmas," he recounted.
"And initially my thoughts were, 'This girl's going to be really, really popular with the public. She's a great persona, a great bubbly personality'. And I expected to see that bubbly personality and that energy coming through in her dance performance. Maybe it was the nerves. 
An emotional end to Demi & Kai's performance.

Do you agree with the judges comments? #DTWSIrl pic.twitter.com/hwrJFZMXmF

— RTE One (@RTEOne) January 13, 2019
"She's very, very young still, although you wouldn't think that from speaking to her, so maybe the nerves just got to her a little bit.
"But I just think she needs to bring that exuberance we expect from young people - bring that life - and just attack it and enjoy the whole process. So a little bit weak that way - probably the weakest of the girls - but hopefully, hopefully she can recover from that next week."
"She might have had Pádraig Pearse and the 'cast' of 1916 on her mind," offered Tubridy. "She's an exam this morning, according to her last night..."
"Well, if I had an exam on a Monday morning about the 1916 Rising, I probably wouldn't have been feeling too energetic on a Sunday evening either!" laughed Redmond. 
Country star Cliona Hagan and professional partner Robert Rowiński topped the leaderboard on Sunday with 21 points for their Quickstep.
Stormin' comments for @ClionaHagan and @rowinski_robert and their country quickstep! 21 points! #DWTSIrl @DWTSIRL pic.twitter.com/PZCpEbynxc

— RTE One (@RTEOne) January 13, 2019
Dancing with the Stars continues on RTÉ One on Sunday at 6:30pm, with behind-the-scenes show Can't Stop Dancing on RTÉ One on Friday at 8:30pm.