Colin Farrell sidestepped Miriam O'Callaghan's question about his love life while onstage at the opening day of Dublin's Pendulum leadership summit, telling her: "I love life!"
In a 45-minute interview which took him from Dublin to Hollywood and back again, the In Bruges star was in witty and empathetic form, only becoming slightly flummoxed when O'Callaghan asked him about his love life.
"You seem in a really good place," she said. "How's your love life?"
"Oh no!" Farrell replied. "Go back to me! A good way to get me back to talking about myself! My relationship with myself? It's good. I'm very grateful to be alive. I enjoy being with the kids and my work and my family..."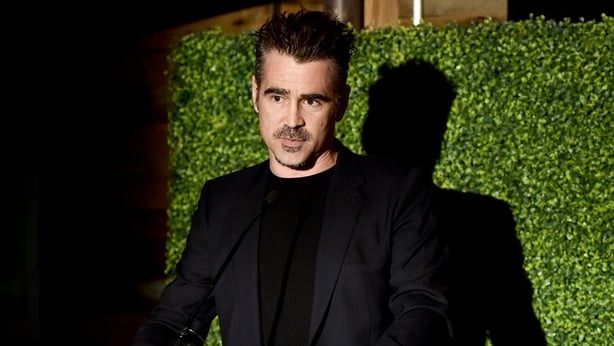 "You did what politicians did there," smiled O'Callaghan. "You sidestepped the question!"
"No!" Farrell replied. "But I mean... I'm not concrete, so I have no concrete answer to that question. My relationship with myself is ever-shifting."
"But how's your love life?" she pressed.
"I love life!" Farrell countered to the biggest laugh from the audience.
"I love life, I do love life. Geez, I love it, and any chance I get to grab that bull by the horns and ride it out the arena!"
"Last question: what's next for you?" asked the host.
"I'll ask the audience," joked Farrell. "50/50? What's next for me is? Final question? Oh yeah, we're going to have a bit of dinner tonight, aren't we? Trying to stay present! Trying to stay present!"
"I'm going to go to London on Monday and do a week's work on a film Guy Ritchie has written and is directing," Farrell continued.
"I'll do that and then I'll go home and see the lads. I've two homes: the place that birthed me and formed me, and this will always be my home in a very profound way; and then I've a home in LA that's been mine for 15 years where some of my family and my kids are."
Farrell will next be seen on screens in Disney's live-action Dumbo. It opens on March 29.