Steve Carell told RTÉ Entertainment that he hopes his new film Welcome to Marwen, and the true story behind it, will be as "life-affirming" for audiences as it has been for him.
Welcome to Marwen sees the Despicable Me and Office star team up with Forrest Gump and Back to the Future director Robert Zemeckis to bring the true story of artist Mark Hogancamp to the big screen.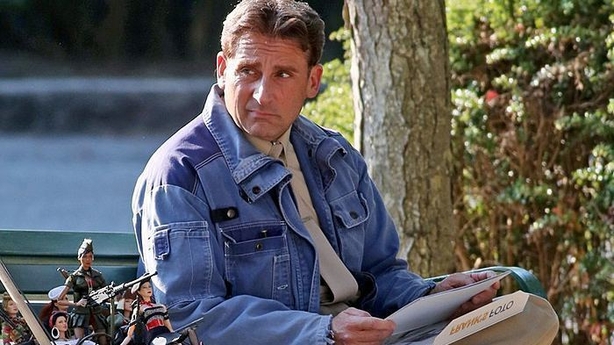 "It's a story about a guy who suffers a severe brain injury," Carell told RTÉ Entertainment. "He's beaten by a bunch of thugs in a hate crime. And as a way of healing, he creates an art installation in his backyard, which is essentially a scale model town of a town in Belgium during World War II. 
"There's so much more to it, because one of the characters within this town is his alter-ego, and he's able to kind of live out a fantasy of his strength and redemption through this alter-ego in this town."
"The themes about it I liked - not just as an actor, but as a human being - is that here's a guy who had faced such adversity and didn't become cynical because of it," Carell continued. "He lost most of his memory of what happened before this attack, and he's still kind and warm and generous and thoughtful. 
"To see that that actually exists in the world was a very life-affirming thing to me... In spite of everything, the fact that he comes out the other side is inspiring. I loved that; I love stories like that."
Welcome to Marwen is in cinemas now.