Representatives for singer Olivia Newton-John have dismissed reports about the state of her health as the 70-year-old battles cancer for the third time.
The Grease star told fans last September that she was "doing really well".
After reports claimed that Newton-John's condition had worsened in recent weeks, Australian news and entertainment website news.com.au contacted her American representative, Michael Caprio, who said the claims were "hilarious".
"You might want to get better sources versus reading tabloids," he added.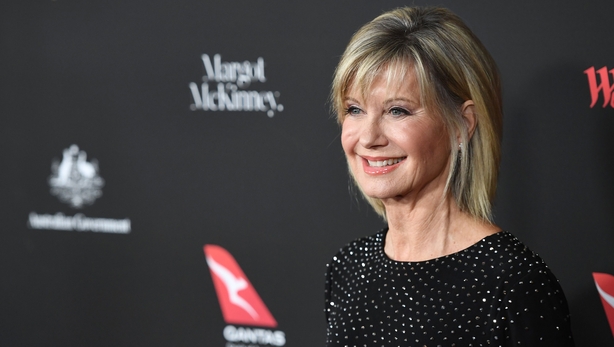 Newton-John's social media manager Randy Slovacek told Australia's Herald Sun newspaper: "We have stated over and over again publicly she's feeling better. People just seem to want to believe some dramatic turn."
The English-born, Australian-raised star set up the Olivia Newton-John Cancer and Wellness Research Centre in Melbourne after she survived breast cancer in 1992.
Newton-John appeared on The Ray D'Arcy Show on RTÉ One in January 2017 when she was in Dublin to play a show at the National Concert Hall. She spoke about recovering from breast cancer, describing herself as a "thriver".