Angelina Jolie has said that she is happy her children are not on social media outlets such as Facebook as she worries about their exposure to fake news about their family.
Speaking on BBC Radio 4's Today programme the Mr and Mrs Smith actress revealed that none of her six kids, Maddox, 17, Pax, 15, Zahara, 13, Shiloh, 12, Vivienne, 10, and Knox, 10, are on Facebook.
"I'm not on Facebook and none of my children are on Facebook," she said. "Nobody's even asked to be. We're the last family that hasn't gone on Facebook" she said.
Many stories have emerged about her marriage to Brad Pitt and the custody arrangements ahead of their pending divorce.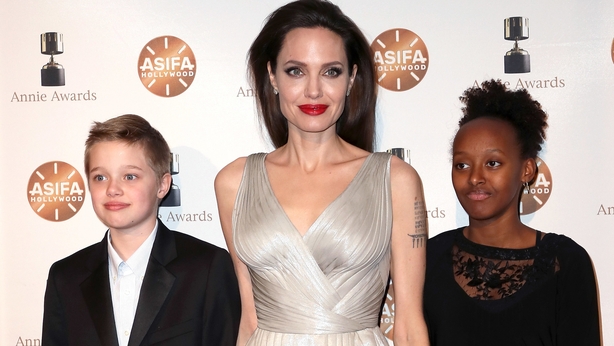 "We talk about social media, and here's the truth. My children have seen things about themselves even from what's considered serious news people that are inaccurate. So my children have a very odd sense of who's telling the truth and what is the truth and what they actually believe or trust." she said
The Changeling star said that neither she nor Brad are able to rigidly police what their kids see online."I think like most parents we try our best to insert good stuff and we can't control everything that they're exposed to," 
"You try, but there are certain realities to teenagers. Also, you know our generation doesn't understand half of what they're doing with their tech, so they can get around us pretty easily.
The Salt actress will join the BBC for a series of special programmes to introduce young people to truth rather than opinion in the media.
She said: "There has never been a time when it was more important to introduce the next generation to objective, impartial news and factual explanation of the events and issues shaping our world. Children today are exposed to a lot of opinion, but not necessarily to information that is fact-based and reliable."
"As a mother, I am very pleased that the BBC World Service is taking this step. It is also important to me that the project is global, and will help young people in different countries to be connected to each other and to have greater awareness and understanding of the news on an international basis." She added.