Melanie Brown has said she plans to persuade Victoria Beckham to join the Spice Girls on tour next year.
The band minus Victoria, are set to make their much-anticipated return to Ireland next year, 21 years since they last played a concert here.
While Beckham won't be joining the group on tour, Brown reckons the five-piece could reunite in the near future.
Speaking on new BBC Radio 5 Live podcast The Sista Collective, Brown said: "I've been saying for five years we'll definitely be going back on tour and the other girls are like 'Why are you saying that?'
"So I've said it enough that now it is actually happening.
"So hopefully she (Beckham) sends us her blessing and we're all in contact with her quite frequently so I'm hoping, you know, it will be all five of us.
"But for now it's a solid four and tickets have all sold out, which is amazing."
"I've got between now and April to get Victoria to do it... I'm hoping it will be all five of us, but we'll have to see," she added.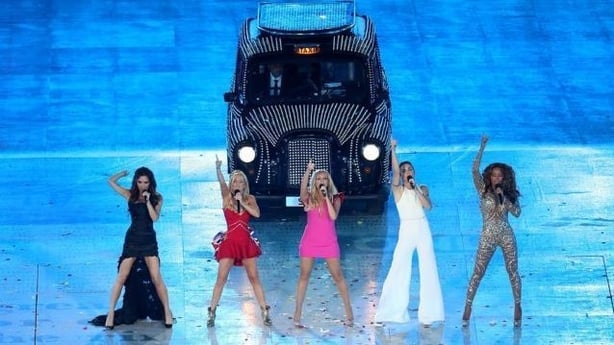 Last month Melanie Chisholm, aka Sporty Spice, revealed that Victoria Beckham was never formally asked to join the Spice Girls reunion.
Chisholm, Melanie Brown, Geri Horner and Emma Bunton appeared on The Jonathan Ross Show to discuss the band's comeback and upcoming tour when the surprising statement was made.
Did the Spice Girls really forget to invite Victoria to the reunion? 😜
The Jonathan Ross Show. With VERY special guests @SpiceGirls @MelanieCmusic, @GeriHalliwell, @EmmaBunton, @OfficialMelB @DjokerNole @KylieMinogue @JackSavoretti and @JohnBishop100!🎉🎉🎉Saturday 10.05pm @ITV pic.twitter.com/ClaSvOEmYz

— ITV (@ITV) November 9, 2018
Chisholm said: "Do you know what's actually quite funny, I saw Victoria recently and obviously we've all been in contact, she's very much part of the Spice Girls, she really supports us and we really support her.
"But she did raise the point that she was never actually asked. We just presumed."
Her fellow Spice Girls gasped at the statement, before Horner continued: "I spoke to her before the announcement and she has said it for years that she just doesn't want to do it anymore, so we knew that."
Ross commented drily: "Having said that, I think you still should have offered her the opportunity."
"No we did!", Bunton exclaimed, while Horner said Beckham was "busy with her fashion and she has moved on".
Mel B was recently forced to cancel a book signing in New York after suffering two broken ribs and injuring her right hand. The singer said she needed three hours of surgery to repair the damage to her hand.
For more music news and reviews click here