Victoria Beckham has said she was never formally asked to join the Spice Girls reunion, Melanie Chisholm, aka Sporty Spice, has revealed.
Chisholm, Melanie Brown, Geri Horner and Emma Bunton appeared on The Jonathan Ross Show to discuss the band's comeback and upcoming tour when the surprising statement was made.
Did the Spice Girls really forget to invite Victoria to the reunion? 😜
The Jonathan Ross Show. With VERY special guests @SpiceGirls @MelanieCmusic, @GeriHalliwell, @EmmaBunton, @OfficialMelB @DjokerNole  @KylieMinogue @JackSavoretti and @JohnBishop100!🎉🎉🎉Saturday 10.05pm @ITV pic.twitter.com/ClaSvOEmYz

— ITV (@ITV) November 9, 2018
Chisholm said: "Do you know what's actually quite funny, I saw Victoria recently and obviously we've all been in contact, she's very much part of the Spice Girls, she really supports us and we really support her.
"But she did raise the point that she was never actually asked. We just presumed."
Her fellow Spice Girls gasped at the statement, before Horner continued: "I spoke to her before the announcement and she has said it for years that she just doesn't want to do it anymore, so we knew that."
Ross commented drily: "Having said that, I think you still should have offered her the opportunity."
"No we did!", Bunton exclaimed, while Horner said Beckham was "busy with her fashion and she has moved on".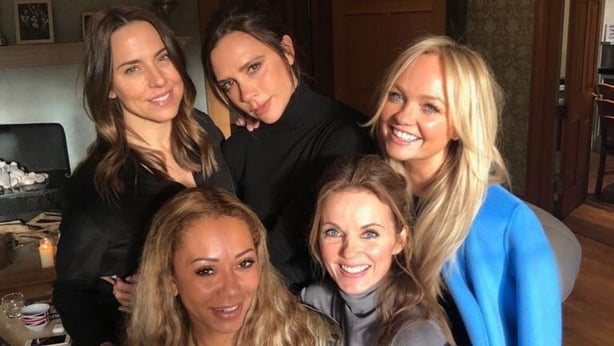 "The philosophy for us lot is we're a band on and off the stage. We care about each other, we support each other and we support her", Horner added.
"She's been a huge part of our lives and we care about her, so it's all good."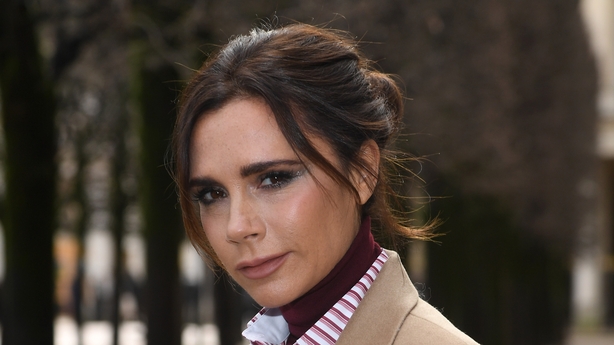 When Ross asked if it was true that Beckham did not enjoy the performing side of being in the band, Horner admitted: "No and you don't want to make somebody do something they don't want to do."
Meanwhile, Chisholm denied she demanded the rest of the group have vocal training before their comeback.
"It isn't true that I demanded that", she said, before admitting that she cracks the whip when it comes to the vocals.
STOP RIGHT NOW✋🏽 If you wannabe hanging with the @spicegirls and hearing something kinda funny, say you'll be there 👉🏽 The Jonathan Ross Show. Tonight 10.05pm @ITV @JRossShow #TheJRShow #GirlPower pic.twitter.com/KR0UZCTfR4

— ITV (@ITV) November 10, 2018
The full Spice Girls interview can be seen on The Jonathan Ross Show on Saturday night at 10.05pm on ITV.
The popband added a string of dates to their reunion tour on Saturday. They are set to go back on the road next year without Victoria Beckham and due to huge demand for tickets, they will now play extra dates in London, Manchester and Coventry.
THIRD SHOWS ADDED IN LONDON AND MANCHESTER! https://t.co/wEFNiYssSf Thank you everyone for such an amazing reaction, so excited to see you ✌🏻🇬🇧 pic.twitter.com/uZWeBsr9TV

— Spice Girls (@spicegirls) November 10, 2018
For more music news, click here.