Aquaman star Patrick Wilson has said they were "pushing the limits" while shooting the new superhero epic.
This is the first standalone film to be based on the DC Comics character, with Game of Thrones star Jason Momoa stepping back into Aquaman's shoes having first played him in Batman v Superman: Dawn of Justice and Justice League. 
Wilson, well known for his roles in The Conjuring franchise and the TV series Fargo, admitted that the cast were put through their paces while shooting the film.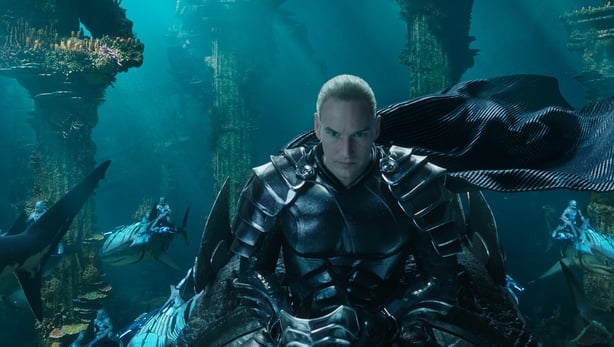 Speaking to RTÉ Entertainment in London, he said is was a different process preparing for his role as King Orm than previous projects.
"I guess physically, the amount of time in a gym, I've never done that for a role!", he said with laugh, before admitting that filming the underwater scenes was particularly challenging.
"With some of my stuff, when you're totally underwater of course you don't see the water, so you have to shoot dry for wet, which is where we're literally hanging on wires and doing different kinds of stuff", he explained.
"And any time you did get wet, the costumes really aren't made to be [wet]. Sometimes you've got these big huge costumes and they get waterlogged if you're coming in and out of the water."
"But you know, high class problems!", he added.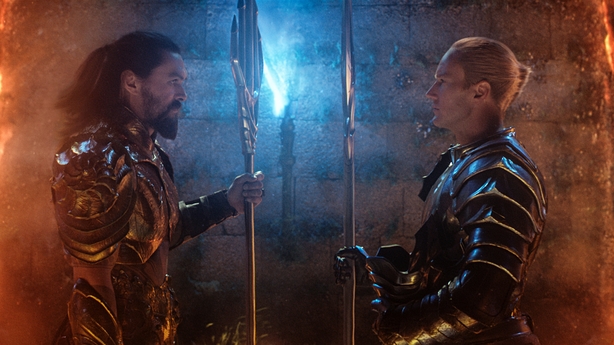 Wilson said the amount of wire work they did on this movie was "really unparalleled" because so much of the storyline is told underwater.
"It just hasn't been done, there's probably a reason for that!", he said. "We knew we were pushing the limits."
Director James Wan, who previously worked with Wilson on The Conjuring and Insidious horror movies, said any of the underwater scenes were tough on the actors.
He said: "Anything to do with the underwater world [was a challenge], putting the actors through these really difficult and uncomfortable rigs to try and simulate the floating and moving throughout the underwater space.
"Anytime we would shoot those scenes they would just eat up the day, they would take so long to get right and they were so difficult to do and so uncomfortable and painful for the actors as well. I feel so bad for them but it was the only way we could do it to achieve the look we were going for."
Wilson said that although shooting conditions could be tough, James Wan provided "a pretty even keeled set" and Jason Momoa has "charisma for days, so he was always up for some fun".
The 45-year-old actor joked that it was "dreamy!" seeing Momoa in costume, before explaining how this film provided a unique challenge with regards the stunts, even though Momoa had done a lot of action before.
"I remember him early on saying he does his own stunts and this and that and I thought 'yeah we're going to see how long that lasts' because the amount of stunt work on this movie, it took a village", Wilson explained.
"About a month in we were all very thankful that we had stunt doubles and people to help shoulder the load and do things that we couldn't do, that they had trained all their lives for, because it was really pushing every department to the limit."
There will be previews of Aquaman from Wednesday, December 12 before it goes on general release on Friday, December 14.
We need your consent to load this YouTube contentWe use YouTube to manage extra content that can set cookies on your device and collect data about your activity. Please review their details and accept them to load the content.Manage Preferences