Robert Sheehan stars in a new teaser for upcoming Netflix series The Umbrella Academy, in which he plays a character he told RTÉ Entertainment is "all manners of bonkers".
The Umbrella Academy, which hits Netflix on February 15, tells the story of a group of siblings with special powers who reunite to solve the mystery of their adoptive father's death, set against the backdrop of impending global apocalypse.
We need your consent to load this YouTube contentWe use YouTube to manage extra content that can set cookies on your device and collect data about your activity. Please review their details and accept them to load the content.Manage Preferences
Irish actor Sheehan plays Klaus, a character whose powers include telekenesis, communicating with the dead and the ability to possess people.
Sheehan previously said that he particularly enjoyed exploring this character by spending long periods of time "being in the character's skin."
"He wasn't one that I needed to struggle too hard to find and I tried a few different approaches with him to try to figure out who he was," Sheehan told RTÉ Entertainment.
"By doing diaries as him and visual diaries as him and even filming myself for long periods of time talking, improvising as the character - which is always helpful because you discover lots of stuff, it's essentially just being in the character's skin and expressing yourself creatively, and I did lots of that, but he kind of never changed from the moment I read the script to having done all of that stuff.
"The core of him stayed the same and I felt I could do a lot with him so I think he'll be interesting to people, he was interesting to me."
Sheehan added that he expects audiences may liken Klaus to his Misfits character Nathan, who also possessed supernatural abilities.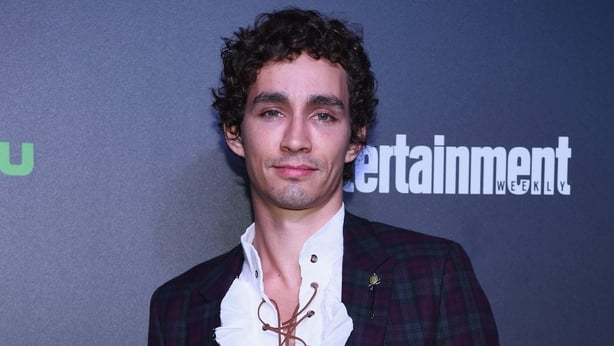 "I think one thing people will say when they see Umbrella Academy is that Klaus has shades of Nathan from Misfits, but then you know, that's just kind of right in the beginning and then he develops off into this completely different thing," Sheehan explained.
"That was one of the important things for me when I was signing up to the show, because I said 'I need this journey to be very different to what I've done before' and they were like, 'We can guarantee you it's going to be different, really different.' So we talked through it all and it sounded incredible, amazing."
The Umbrella Academy will be released on Netflix on February 15, 2019.
Read: Robert Sheehan talks fame, films and trusting his gut with RTÉ Entertainment's Sinead Brennan