Caroline Flack has discussed her battle with depression that began in 2014, telling British tabloid The Sun on Sunday that her "lowest point" came at the 2016 Television BAFTAs, when host Graham Norton made a joke about the likelihood of her returning as X Factor presenter.
The Love Island star and singer Olly Murs received much criticism after they took over from Dermot O'Leary as X Factor co-hosts in 2015, with Flack telling the paper that she felt like "a bit of a joke" as she tried to make her mark on the ITV show while facing mental health issues off camera.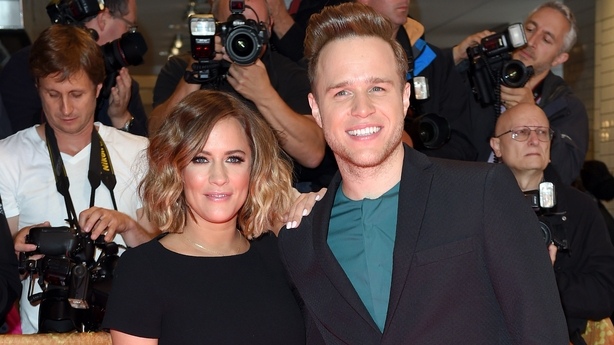 "We were getting slammed week in, week out and we couldn't do anything right," she continued.
"I could have walked on water one week and been told I couldn't swim. Even if I'd gone on there, done seven pirouettes and the splits, and magically whipped out some rabbits from my hat, people would have gone, 'But where's Dermot?'. I was fighting a losing battle."
At the British Academy Television Awards in May 2016, host Norton joked that viewers could get better odds on the executed Anne Boleyn coming back for the second series of BBC Two's historical drama Wolf Hall than Flack returning as X Factor presenter.
"I was sitting there in my dress, I didn't have a plus one, and Graham's first joke was basically, 'There's more chance of Anne Boleyn returning to Wolf Hall'," Flack recounted.
"I'm sure it was quite funny but not so much when you're the person living that life, sat in the BAFTAs and the cameras are on you.
"I remember the person next to me touching my arm in sympathy and just trying not to cry. I went home pretty much straight after. It was really horrible and my lowest point."
Flack said her battle with depression began after she was crowned Strictly Come Dancing champion in December 2014.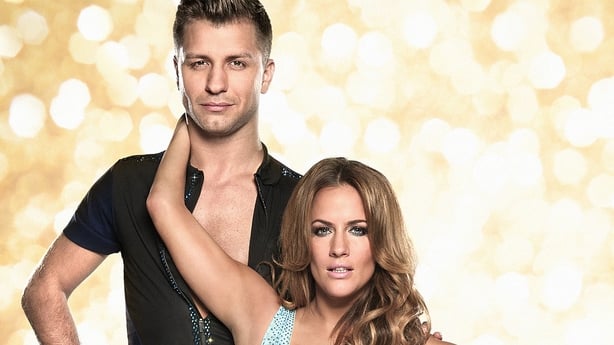 "It all started the day after I won Strictly," she said. "I woke up and felt like somebody had covered my body in clingfilm.
"I couldn't get up and just couldn't pick myself up at all that next year. I felt ridiculous, being so sad when I'd just won the biggest show on telly and had such an amazing job.
"However, I felt like I was being held together by a piece of string which could snap at any time.
"People see the celebrity lifestyle and assume everything is perfect, but we're just like everyone else. Everyone is battling something emotional behind closed doors - that's life. Fame doesn't make you happy.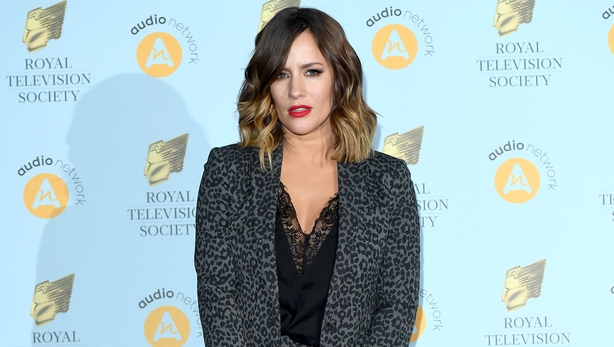 "Anti-depressants helped me get up in the morning, and stopped me from being sad, but what they also do is stop you from being happy.
"So I was just in this numb state. I stopped laughing at jokes, and that's just not me.
"I came off them after six months, as I realised feeling something was better than feeling nothing at all."
Flack, who celebrated a BAFTA win for Love Island in May and is making her West End debut in Chicago, said she wants to help to break down the stigma that still exists around mental health.
We need your consent to load this Instagram contentWe use Instagram to manage extra content that can set cookies on your device and collect data about your activity. Please review their details and accept them to load the content.Manage Preferences
"You would tell people if you have taken Nurofen or Lemsip, but not anti-depressants," she continued.
"There's a stigma around it. I used to go to the chemist to collect my prescription on a Sunday, thinking the pharmacist had probably seen me on telly the night before.
"I was mortified, which I now know is ridiculous and was all in my head."
 
If you have been affected by issues raised in this article, please visit: www.rte.ie/helplines.