Michael B. Jordan has told RTÉ Entertainment how Sylvester Stallone's retirement from playing the iconic character of Rocky was "really unexpected" and "very emotional".
The 31-year-old actor, who is currently starring alongside the Hollywood heavyweight in Creed II, said "it is an honour" to carry on Stallone's legacy in the popular franchise, while admitting that the 72-year-old's news on the last day of filming came as a massive shock.
"When he first said it, it was really unexpected. Usually the actors at the end of the movie, they talk to the crew and cast and everybody, and they give their wrap speech.
"I thought that's what that was going to be. I didn't know he was going to be passing a torch. It was very emotional," Jordan said.
"To be given the responsibility to take the legacy of what Rocky was, and now what Creed is going to be moving forward, it's an honor," he added.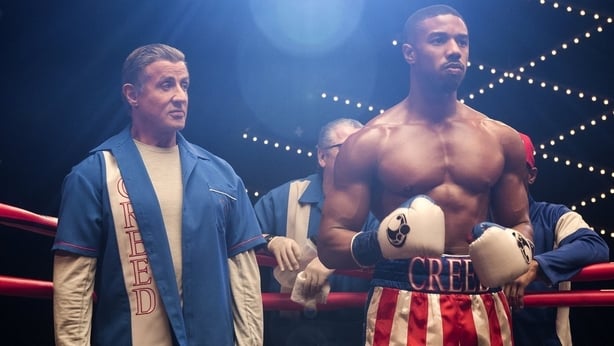 Jordan recently teamed up with WarnerMedia to work on their company-wide policy to increase inclusivity and diversity in front of and behind the camera, and the actor hopes other movies studios will follow suit.
"Whenever you are changing something – the way companies and studios do business and hire, there's a lot of steps in the process.
"I just feel like that was a necessary first step. Hopefully it sets the example and the precedence across the board for other studios and other producers and production companies to follow suit. I guess time will tell," he added.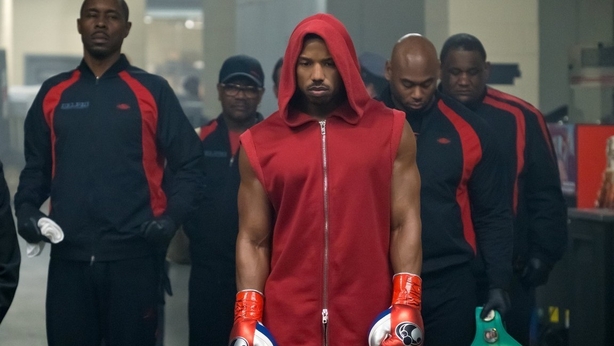 The Black Panther and The Wire star said he is content at where he is at in his career but admits he always has his eyes on the prize.
"I'm definitely proud of myself. I'm very ambitious also. It seems as soon as I check off some boxes I look and I got 100 more to check off.
"I'm always constantly looking at the next thing and what's five steps down the road.
"I think recently just when I'm trying to take the time to sit back and actually just take a deep breath, two seconds later I'm like 'okay what else do I need to do right now?'. That's just how I am," he added.
Creed II hits cinemas nationwide from November 30. Read our four-star review here.