As the clock counts down to tonight's Late Late Toy Show, Ryan Tubridy has told RTÉ Entertainment that the theme of this year's extravaganza is The Greatest Showman because the film's celebration of individuality is perfect for "the greatest show of the year for kids".
The biggest Toy Show in Late Late history will see the host joined by over 200 young performers and over 30 toy testers, with the youngest just three-and-a-half-years-old.
Before the show, special young guests from LauraLynn Children's Hospice, The Jack and Jill Children's Foundation, the National Children's Hospital at Tallaght University Hospital, Our Lady's Children's Hospital, Crumlin and Barnados will get a sneak preview of the set and play with the toys.
"When people see it they're not going to recognise the studio," said Tubridy, paying tribute to RTÉ's production and costume designers and make-up team. "It's just beautiful."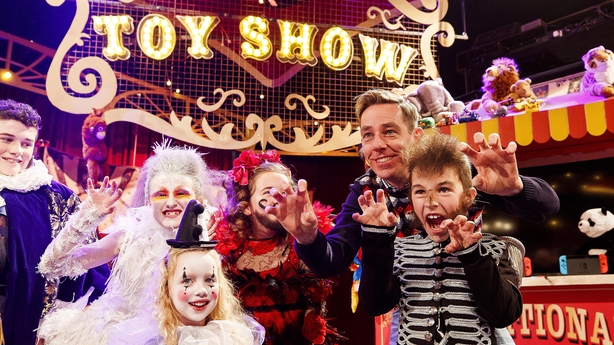 The Greatest Showman was Tubridy's favourite film of 2018 and, he said, it deserved top billing as The Toy Show's theme.
"We think The Toy Show has become the greatest show of the year for kids, and it fits that," he explained.
"But also because The Greatest Showman has this lovely thing where it celebrates human beings who don't look like everyone else. I'm mad about that because I think there's too much of an emphasis on being beautiful and being perfect and looking like everyone else.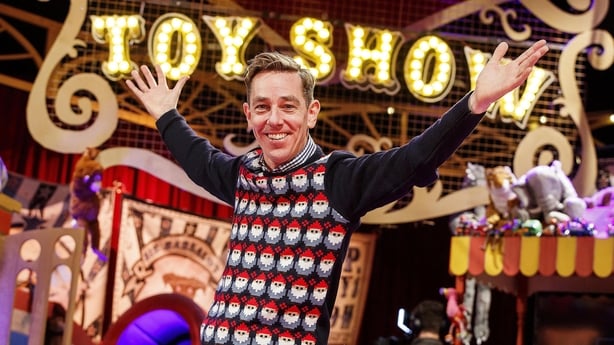 "It's about those kids saying, 'If you don't want to look like someone else, be like someone else or act like everyone else you don't have to. Be comfortable in your own skin - you're a superstar!'"
With plenty of surprises in store on the loveliest TV night of the year, Tubridy went back to rehearsals, leaving the message that "you're never too old to watch the Toy Show or enjoy it".  
"People of all ages - grandparents, parents, non-parents - just everyone wants to escape from reality for a couple of hours," he smiled. "So we supply the escape hatch."
The Late Late Toy Show, 9:35pm, RTÉ One and worldwide on the RTÉ Player.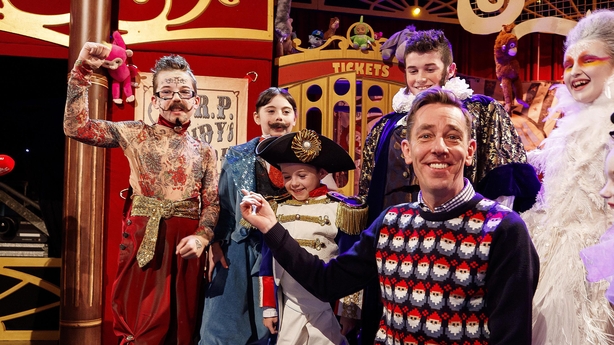 Before the show you can join Doireann Garrihy on The Late Late Toy Show: The Final Countdown live on RTÉ One's Facebook page. 
Follow the fun on Twitter and Instagram throughout the night @RTEOne and @RTELateLateShow with the hashtag #LateLateToyShow.