Derry Girls star Jamie-Lee O'Donnell has told RTÉ Entertainment that she thinks season two is better than the first series of the hit show.
O'Donnell, who plays Michelle in the Channel 4 comedy-drama, said that Derry Girls writer-creator Lisa McGee has "outdone herself" with the second season, which completed filming last Friday.
When asked why she thinks the series has been such a success, O'Donnell replied: "I think, personally, how Lisa has written the relationships between the characters, with us and with the family, and all those different interactions is so universal.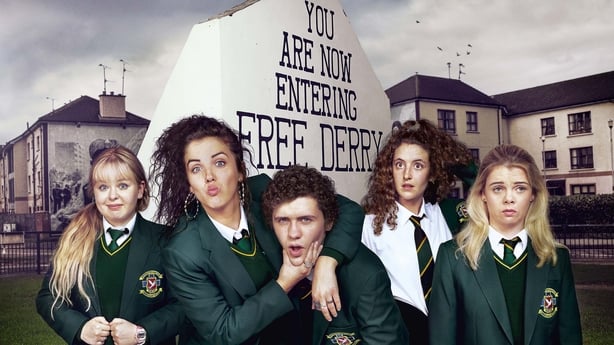 "It just happens to be set in Derry, but I think if you took the Derry accent off and the Derry backdrop and put it somewhere else it would work just as well because those relationships... I think we've all been in those situations. We all know these people; we've all been around these types of people. I think that's why it's done so well and really hit the nail on the head.
Before the second season of Derry Girls premieres on Channel 4 next year, O'Donnell will be on the Dublin stage alongside Catherine Walsh, Norma Sheahan, Phelim Drew, Ruairi Heading and Rosaleen Linehan in the new production of Martin McDonagh's The Cripple of Inishmaan at the Gaiety Theatre.
Set in the 1930s, the dark satire tells the story of the arrival of an American film crew on the Aran Islands.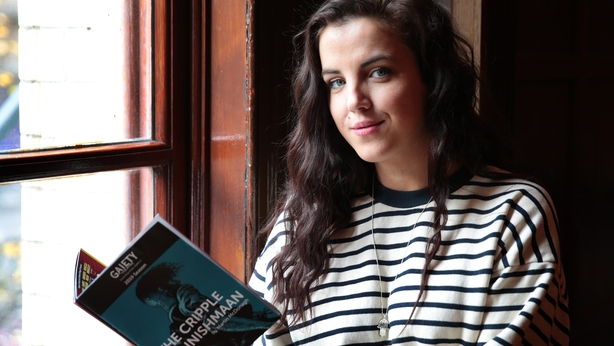 "The unlikely character of 'Cripple Billy' ends up potentially becoming the star of the show - and everybody wants to get involved," O'Donnell explained.
She described her islander, 'Slippy Helen', as "quite a feisty character". 
"Quite a strong female character - as a lot of women in Ireland are," O'Donnell continued. "She's quite good craic and she just sort of says it like it is and just bullies people a wee tiny bit!"
The Cripple of Inishmaan runs at the Gaiety Theatre from January 25 to March 9 with tickets on sale now.