Rocky fans fear that Sylvester Stallone is hanging up his gloves as the iconic boxing hero, after the actor posted a video from the set of Creed II on social media with the caption "all things must pass... and end".
With Rocky spin-off Creed II set to be released in Irish cinemas this Friday, November 30, Stallone posted a video on Instagram which was made on the last day of filming the sequel to 2015's Creed.
In the video Stallone says this is "probably my last rodeo".
"Because what I thought happened, and has happened, I never expected," the 72-year-old continues.
"I thought Rocky was over in 2006 [after the release of Rocky Balboa]. And I was very happy with that."
Stallone then pays tribute to his Creed II co-star, Michael B Jordan.
"Then all of a sudden this young man presented himself and the whole story changed," Stallone explains. "It went on to a new generation. New problems. New adventures."
"And I couldn't be happier as I step back because my story has been told, there's a whole new world that's going to be opening up with the audience, with this generation," Stallone adds.
He then tells Jordan: "Now you have to carry the mantle."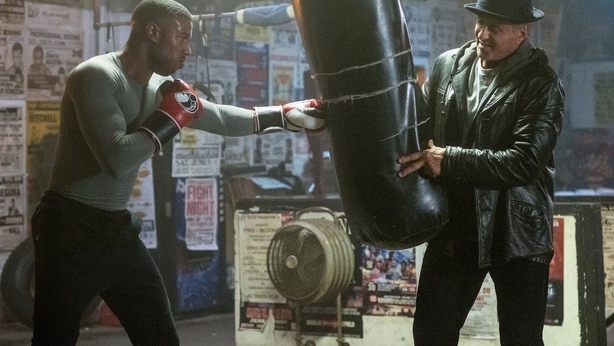 In the caption accompanying the video, Stallone writes: "I just want to thank everyone around the whole wide World for taking the Rocky family into their hearts for over 40 years. It's been my Ultimate privilege to have been able to create and play this meaningful character.
"Though it breaks my heart, Sadly all things must pass... and end.
"I love you Kind and generous people , and The most wonderful thing of all , is that ROCKY will never die because he lives on in you ...."