Directors Phil Johnston and Rich Moore have said they both became very emotional when they watched their new movie Ralph Breaks the Internet for the first time.
Speaking to RTÉ Entertainment, Johnston said: "Yes. I cried. I didn't cry at my wedding, and I haven't cried a lot of times in the last 20 years, but the culmination of making this film and feeling deep emotion for our lead characters Ralph and Vanellope did bring a tear to my eye."
"It was absolutely the same for me," agreed co-director Moore. "Intellectually I can't process how we can make something like this, and I know exactly what's going to happen every time I watch it - I've watched it hundreds of times - and I don't what the science is, but when the film hits certain moments it just flips a switch in me and I become choked up."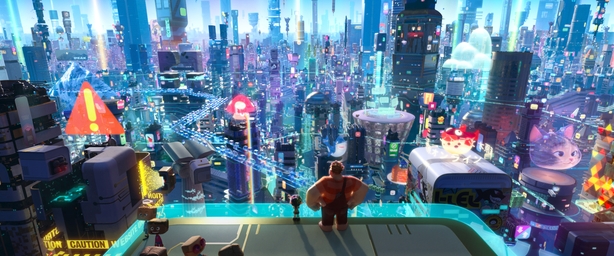 In Ralph Breaks the Internet, which is released this Friday, November 30, Sarah Silverman is back as girl racer Vanellope von Schweetz to reunite with John C Reilly as gentle giant Ralph, in an adventure that sees the 8-bit heroes leave their humble small town amusement arcade and escape into the brave - or grave - new world of the internet.
Johnston and Moore, who have previously worked on Wreck it Ralph, Zootopia, The Simpsons, and Futurama, took on the challenge of visualising the internet in animated form for the first time in what is Disney's biggest and most elaborate film to date.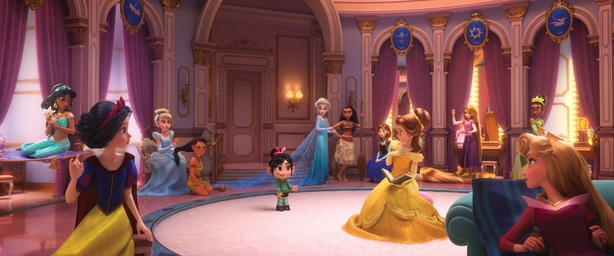 "Yes, we went nuts. Almost literally," said Moore.
"It's a real testament to our production design team, who did tonnes of research with the physical internet -going to server farms and these places where the internet lives," he continued. "And then using the imagination to say, 'Well, how can this be turned into a fantastical world that feels logical and true to what the internet is but also fantastic in a way that it's almost like a science fiction city?'.
"We didn't know what it was going to look like - there are no comparisons to be made with an internet city. I'm very proud of what the team has done."