Queen's Brian May has hailed Rami Malek's performance as Freddie Mercury in the film Bohemian Rhapsody as worthy of an Oscar nomination.
The Queen guitarist, 71, described Malek's performance as "remarkable", revealing that he had even begun to mistake him for the late singer.
We need your consent to load this YouTube contentWe use YouTube to manage extra content that can set cookies on your device and collect data about your activity. Please review their details and accept them to load the content.Manage Preferences
May served as a creative and musical consultant on the biopic, which shrugged off mediocre reviews to debut with an estimated 50 million US dollars in weekend ticket sales at the US box office.
He said: "We've lived with this project for nine years and it's incredible to see it doing so well. It came out to shitty reviews, as some of our work has before, but the public has embraced it magnificently.
"Everybody gave 200%, from the actors and technicians to the production team and hair and make up, everyone. You don't get any lukewarm responses. The guy who plays me should be getting awards all over."
Asked what he thought of Malek's turn as the Queen frontman, the rock veteran replied: "He's incredible as well, without doubt he'll be on the nominations list for an Oscar and well deserved as well.
"He inhabited Freddie to the point where we even started to think of him as Freddie. Really remarkable."
May commented on Malek's performance during a conversation with the Press Association about Philomena, a three-legged hedgehog rescued by neighbours and delivered to May's wildlife charity, the Save Me Trust, on his estate in Surrey.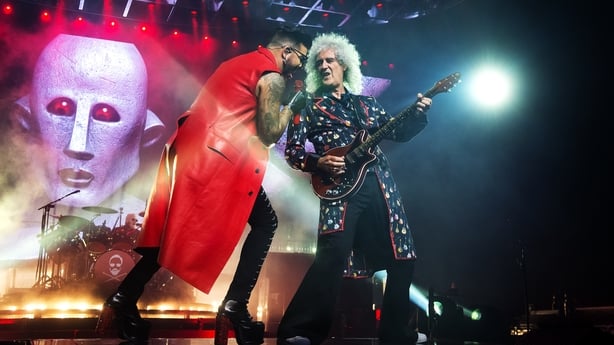 May, whose 2008 doctoral thesis was a survey of radial velocities in the zodiacal dust cloud, also said he was in the process of recording music for NASA, adding: "I'm making music as we speak. I'm doing a new piece of music for NASA.
"People can probably guess what it is but I'm not going to give it away. I'm very excited."