Irish musical duo Sean and Conor Price have had a rollercoaster 12 months, from getting to the quarter finals on The X Factor, to going on tour and releasing a bunch of new music.
The affable siblings, who got their start in music by busking on Grafton Street performing both covers and original songs, made an instant impression on The X Factor with their natural talent and ease in the spotlight.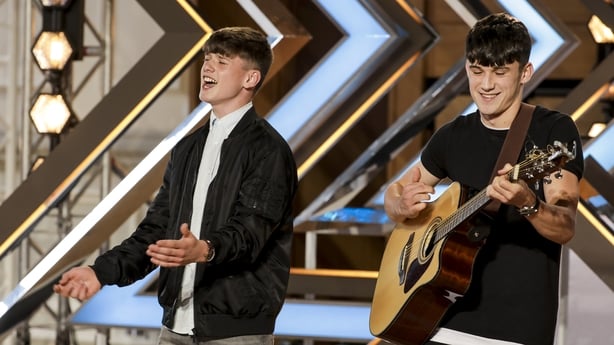 Although they were eliminated in the quarter finals of the show, the Wicklow-born brothers made it their mission to "dig their feet" into the music industry and they've been delivering on their promise.
They started the year doing The X Factor arena tour, then embarked on their own headline tour, before releasing three singles, and most recently, their first mini album Dreamer, which was recorded at Dublin's Windmill Lane Studios.
Elder brother Sean, who just completed his Leaving Cert this summer, and Conor, who did his Junior Cert, agree that it's been a "mad year" but said they are happy with the pace, explaining that their musical sound has been developing as they go.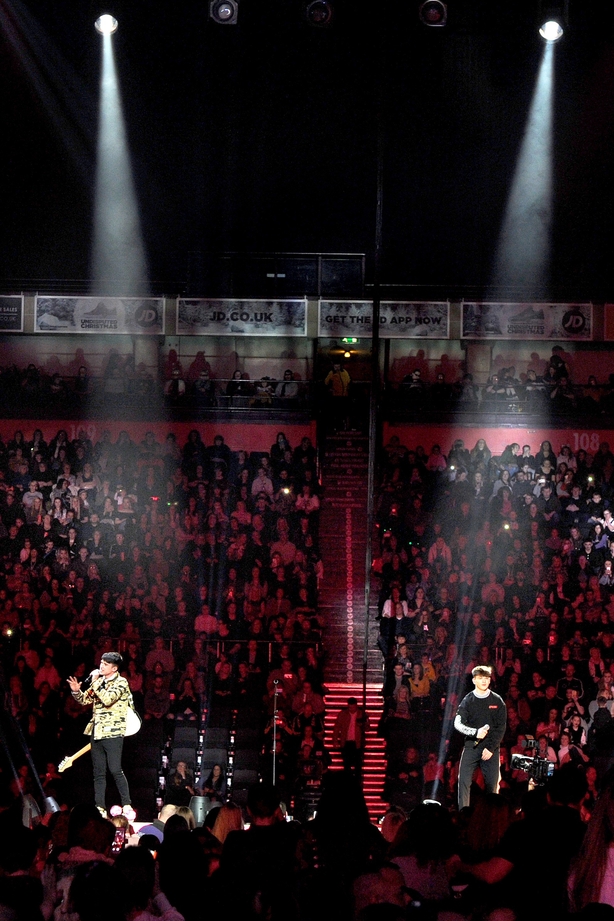 Speaking to RTÉ Entertainment, Sean said: "Music is what we want to do, and coming out of the X Factor, we wanted to find our sound but we also wanted to release music straight away, so as we were developing we still put music out.
"Now we've got a lot of cool music coming for 2019 that is really us and our sound so we're really looking forward to that."
Watch our interview with the Price brothers below.
We need your consent to load this rte-player contentWe use rte-player to manage extra content that can set cookies on your device and collect data about your activity. Please review their details and accept them to load the content.Manage Preferences
They said the six-track Dreamer album is a midway point between their busking roots and the new musical direction they'll be showcasing next year.
Conor says that he's more the production side while Sean is "the lyrical man" and explained that taking part in The X Factor made them "more confident and more aware" as performers.
Their TV exposure and subsequent arena tour has also given them a huge boost to their profile.
"Our followers went from one thousand to like a hundred thousand and it was like 'wow'!", Conor explained.
"Honestly we couldn't ask for any more, the support from our fans on Instagram and Twitter and all that", Sean added of the fan reaction to their mini-album. "It went straight to number eight in the official Irish charts which just blew our minds."
Our last live video from DREAMER is out now on YouTube!! Go check it! Thanks so much to everyone involved. #REDEMPTIONhttps://t.co/jLnZerjh9a pic.twitter.com/ERT7VH49YY

— Sean and Conor Price (@sean_conorprice) November 12, 2018
They relished the opportunity to record in the "iconic" Windmill Lane Studios.
"The first day we went in we saw all these names on the walls, even Eminem's been there, and we were like 'No way' but now we've been there so much we're like 'let's get our names on the wall'", Sean said with a laugh.
As they're preparing to say goodbye to 2018, the brothers have their minds set on their last show of the year, taking to the stage in The Helix on December 28. They promise it's going to be a special one.
"Our headline tour this summer was literally just the two of us on the stage with a loop station, but for The Helix show we've got a band so it's going to be a big sound. We've got some new tunes to play as well."
The Price brothers are also set to announce a tour for next year, as well as some new music.
"2019, we're going to start the year off with a bang", Sean said.
Sean and Conor Price play The Helix in Dublin on December 28, 2018.
Their mini album Dreamer is out now.